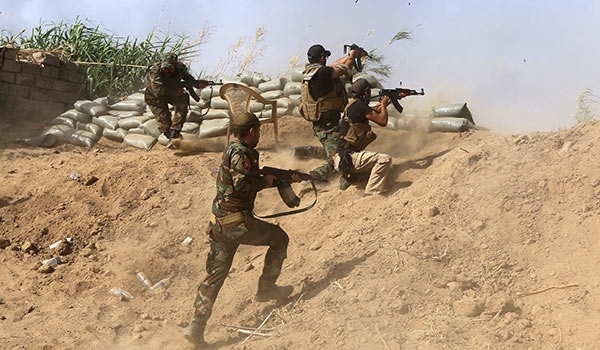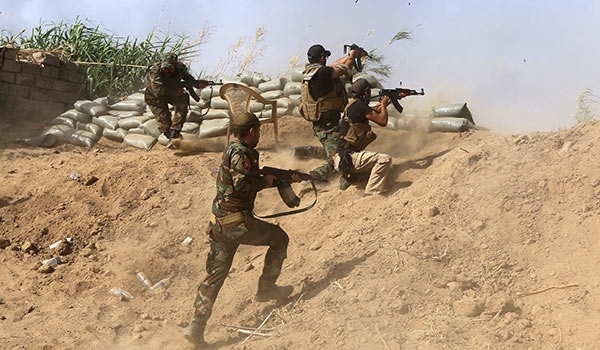 The tribesmen of Iraq's al-Anbar province complained that the US meddling in the fight against the ISIL has impeded their victory over the Takfiri terrorist group.
"The US meddling prevents the Iraqi army and popular forces from concluding their battles against the ISIL," Sheikh Mohammad al-Harat, spokesman for Al-Anbar Tribesmen, told FNA on Monday.
He underlined that prolonging the Anbar battle will also negatively influence the Iraqi army's battles against the terrorists in other provinces.
Sheikh al-Harat noted that the US military advisors usually reject the Iraqi army's military plans against the terrorist groups in Anbar province, but when these plans are put into action, they prove successful.
Earlier this week, an Iraqi analyst said that the US is using some tribesmen in the Western province of Anbar to pressure the government in Baghdad to keep the popular forces away from the battle against terrorists in the volatile region.
Mohammad Na'na expressed regret that Washington has succeeded in persuading certain tribal leaders in Anbar to join its so-called war on the ISIL.
"Washington is pressuring the Iraqi government to exclude the popular forces from the Anbar province mop-up operations," he told FNA.
Na'na, meantime, warned against the United States' negative role in the war on ISIL, saying field reports show that the US ground troops have played no role in the operations that led to the liberation of Anbar.
Iraqi Foreign Ministry Spokesman Ahmad Jamal announced last week that Baghdad had rejected Washington's demand for the deployment of the US ground force to Iraq's war against the ISIL.
"Some of the US military officials and generals of the anti-ISIL coalition forces have indirectly underlined the necessity for dispatching the US ground troops to Iraq to join the combat against the terrorist group," Jamal said.
"But, Iraq is opposed to the presence of any ground force from the US or any other member states of the coalition in the fight against the terrorist groups, because the Iraqi people do not want to see any foreign soldiers on their soil and they do not want to experience the bitter taste of the US military presence on their land once against," the spokesman added.
Earlier this month, the Iraqi popular forces known as Hashed Al-Shaabi also underlined their opposition to the US forces' partnership in fighting against terrorists in the Western province of Anbar.
"The US will not sacrifice even one of its soldiers for Iraq and their present meddling in the government's affairs is a plot to disintegrate Iraq," Karim al-Nouri, a commander of the popular forces, said.
He reminded that Hashed Al-Shaabi had earned many victories against the terrorists, and said, "Therefore, the popular forces will not wait for anyone's permission and will continue fighting against the ISIL."