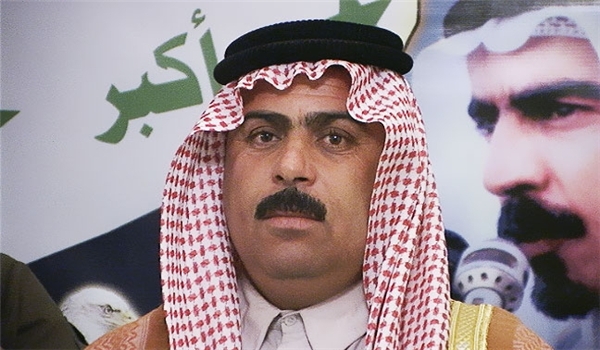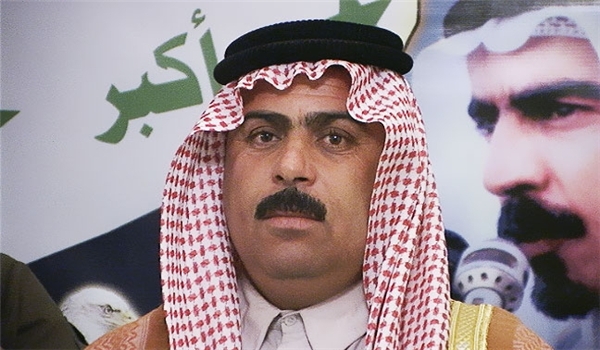 A senior Iraqi tribal leader underlined that the ISIL has been badly weakened in Anbar province in Western Iraq, and the Takfiri terrorists' leaders are fleeing towards Turkish borders.
"The artillery and missile attacks of the Iraqi army on ISIL's military positions have forced the terrorists and their leaders to escape to the country's borders with Turkey," Al-Anbar tribal leader Sheikh Hamid al-Hayes told FNA on Friday.
He reiterated that the Iraqi joint forces continue their mop-up operations in Anbar province.
Sheikh al-Hayes said that the fugitive ISIL commanders have also taken their families to Turkey.
On Wednesday, Iraqi security sources in Anbar Province announced on Wednesday that the Iraqi forces besieged three villages in al-Baghdadai Island, West of Ramadi, in preparation for storming and cleansing it from the ISIL control.
"The joint forces from al-Jazeera and al-Badiya Operations Command in Anbar Province and al-Jaghaifa tribal fighters managed to besiege three villages in Baghdadi Island in Heet District," the source said in a statement, Iraqi News reported.
"The joint forces are preparing to storm and cleanse the villages that were besieged from ISIL grip," the source, who asked anonymity, added.