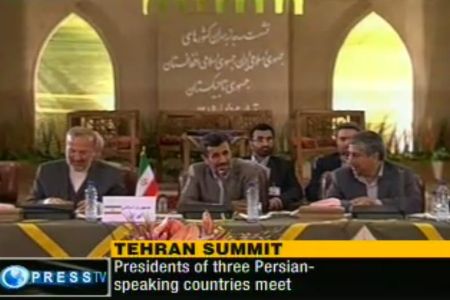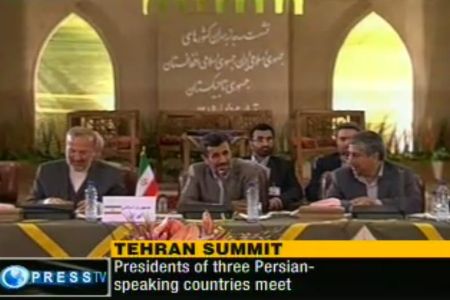 The tripartite summit of Persian-speaking heads of states has kicked off in Tehran with the participation of the presidents of Iran, Afghan and Tajik.
"[We] brothers have gathered here to study the situation of the region and look for ways to expand relations," the Iranian President Mahmoud Ahmadinejad said at the opening ceremony of the summit on Thursday.
The Iranian president went on to say the expansion of cooperation among Iran, Afghanistan and Tajikistan is necessary for establishing regional peace.
After the one-day summit, Afghan President Hamid Karzai and Tajik President Emomali Rahmon are to issue a declaration with their Iranian counterpart on different political, cultural, economic and anti-terrorism issues.