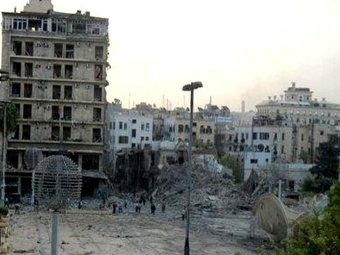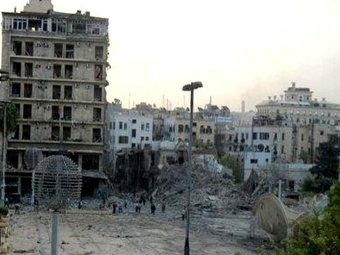 On Wednesday morning, three explosions hit at the Square of Saaed Allah al-Jaberi.
The initial News indicates that the blasts were caused by two car bombs.
The bombs had targeted, according to sources, the Tourist Hotel, Aleppo Palace Hotel and a number of Cafés situated in the very square.
Sources say that only injuries have been recorded to the moment, as no further details have been provided.
Our correspondent reported that the Syrian Security Services have arrested three people wearing suicide vests.
The three are suspected to have an involvement of Saad Allah Jabri triple blasts.
Our reporter added that a mortar shells was fired near the Municipal Palace, where a car bomb went off while the Engineering Units of Syrian Army were working on disassembling it near the Central Bank of Syria.
The reporter pointed out that the car was a stolen one of Sham kind.
The official State TV broadcasted that the initial toll is estimated by 25 martyrs and dozens injuries among civilians.