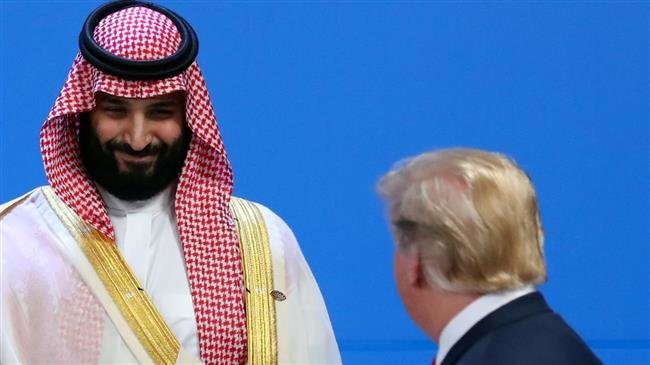 The Trump administration threatens to veto a bid by the United States Congress to end the country's military support for the Saudi Arabia-led coalition's onslaught in Yemen.
The administration claimed on Monday that the resolution was inappropriate, harming the country's regional relations and stated efforts to halt "violent extremism", according to Reuters.
The administration also maintained that the military support constitutes a security agreement with the Saudi government, which does not involve troops deployment and therefore technically not considered a "use of military force."
Congress, however, believes that US intervention in Yemen is an instance of use of force in a foreign conflict, giving the body constitutional power to authorize or block the administration's measures.
President Donald Trump ignored a Friday deadline by Congress to determine who ordered the assassination of Saudi journalist Jamal Khashoggi and whether he intends to impose sanctions on Riyadh, prompting an angry backlash on Capitol Hill.
Members of Congress, including many of Trump's fellow Republicans as well as Democrats, have urged a strong response to the murder of Khashoggi as well as the Saudi-led war against Yemen, which has led to a humanitarian crisis.
A group of senators from both political parties last Thursday renewed their push to penalize the oil-rich kingdom, unveiling legislation to bar some arms sales and impose sanctions on those responsible for Khashoggi's death.
US lawmakers renew push for sanctions against Saudi Arabia over the kingdom's ongoing war on Yemen and its murder of Jamal Khashoggi, a dissident journalist.
Despite previously gaining bipartisan support in the Republican-controlled Senate in December, the resolution vote was blocked in the House of Representatives, which was also dominated by Republicans.
Having gained House majority in January, Democrats intend to take up the resolution this week.