North America
Trump backpedals, now says Moscow meddled in US election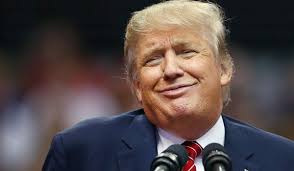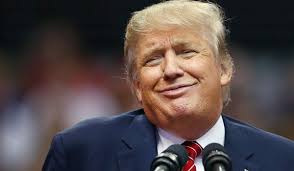 US President Donald Trump has gone back on his earlier remarks in Finland about Russian meddling in the 2016 US election, a day after he ignited a nationwide and bipartisan furor by siding with Russian President Vladimir Putin.
Addressing reporters at the White House on Tuesday, Trump claimed that he had misspoken during a joint press conference with Putin in the Finnish capital of Helsinki, and meant the opposite of what he said there.
"He just said it's not Russia," the US president had said in Helsinki, repeating Putin's denials of interference in the vote. "I will say this, I don't see any reason why it would be."
Conceding an extraordinary syntactical slip, Trump said during a brief appearance at the White House that the comments needed "some clarification" after his close allies called on him to change course.
"I said the word 'would' instead of 'wouldn't,'" Trump told reporters, reading from a prepared statement. "The sentence should have been 'I don't see any reason why it wouldn't be Russia,' sort of a double negative."
Trump said he had full faith in US intelligence agencies and accepted their conclusion that Moscow interfered in the vote, but he denied that his campaign had colluded in the effort.
"I accept our intelligence community's conclusion that Russia's meddling in the 2016 election took place," Trump said, adding that "it could be other people also. A lot of people out there."
Trump's remarks at Helsinki summit created a wave of astonishment in the United States and within his own party for siding with Putin over his own intelligence community, which has overwhelmingly concluded that Moscow sought to meddle in the 2016 election.
Trump is under fire in his country after a summit with Russian President Vladimir Putin, in which he tried to "get along with" Moscow.
US Justice Department special counsel Robert Mueller, a former FBI director, has been running a high-profile investigation into allegations that Trump won the 2016 presidential election against Democratic rival Hillary Clinton partly because Moscow had rigged the election in his favor.
US intelligence agencies claim Russia-linked hackers provided WikiLeaks with damaging information — in the form of thousands of hacked emails — about Clinton to skew the presidential election in favor of Trump.
Trump has repeatedly denied allegations that his campaign colluded with Russians and has condemned the investigations.
Ryan advocates for more Russia sanctions
Also on Tuesday, US House of Representatives Speaker Paul Ryan said he was "more than happy" to consider additional sanctions against Russia following last week's indictment of 12 Russian agents at the GRU, a Russian Federation intelligence agency within the Russian military, in connection with the alleged hacking of Democratic email accounts and servers in 2016.
"Those GRU officers, I've already seen the intelligence, they were the people that conducted this cyberattack on our elections. We already put in place sanctions," Ryan told reporters during a news conference in Washington, DC.
"If the foreign affairs committee or the financial services committee and the Senate Banking Committee think that there are other sanctions that we have not yet placed upon Russia, I'm more than happy to consider those," he added.
"Russia is a menacing government that does not share our interests and it does not share our values," he said. "Let's be very clear just so everybody knows: Russia did meddle with our elections."