Middle East
North America
Saudi Arabia
Trump harming US national security by giving Saudis 'anything they want' like nuclear tech
US President Donald Trump's closeness with Saudi Arabia is harming American national security, says a top senator, slamming the commander in chief's seven-time approval of nuclear tech transfer to the kingdom, twice in the wake of Jamal Khashoggi's murder.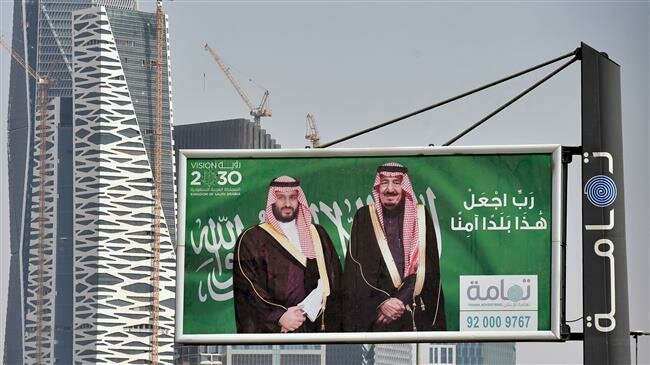 American Senator Tim Kaine made the comments in a statement released Tuesday, Politico reported.
"President Trump's eagerness to give the Saudis anything they want, over bipartisan congressional objection, harms American national security interests and is one of many steps the administration is taking that is fueling a dangerous escalation of tension in the region," said the Virginia Democrat.
Trump admits supporting Saudi means standing by MbSThe US president admits that supporting Saudi Arabia means standing by the crown prince.
Only 16 days after the dissident Saudi journalist was brutally murdered inside the monarchy's consulate in Istanbul, the US president made one of the approvals on October 18, 2018. A second one was made on February 18 of the same year.
Despite the heinous murder and dismembering of the Washington Post journalist, which the CIA believes was directed by Saudi Crown Prince Mohammed bin Salman, Trump bypassed Congress last month to sell even more arms to Saudi Arabia.
The Trump administration has remained a staunch supporter of Riyadh even as a humanitarian crisis is underway in Yemen, under aggression from the neighboring kingdom.
'Kushner taught Mbs how to weather storm after murder'Jared Kushner, US President Donald Trump's son-in-law, has reportedly maintained private contacts with Saudi Crown Prince Mohammed bin Salman despite the Khashoggi scandal.
Trump has also disregarded the CIA's assessment about the role the Saudi de facto ruler, bin Salman, played in the murder at the Saudi consulate.
Khashoggi was killed and his body was dismembered by a Saudi hit squad after being lured into the consulate on October 2, 2018.