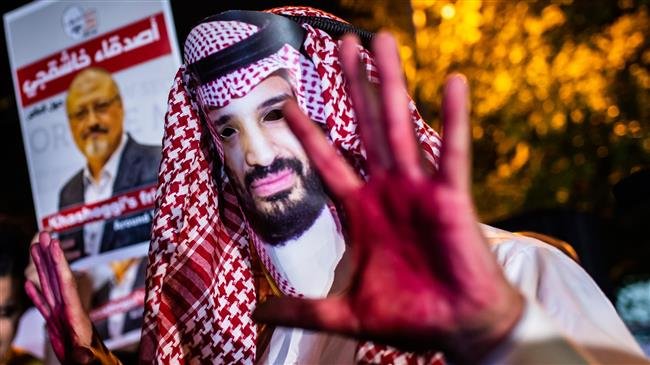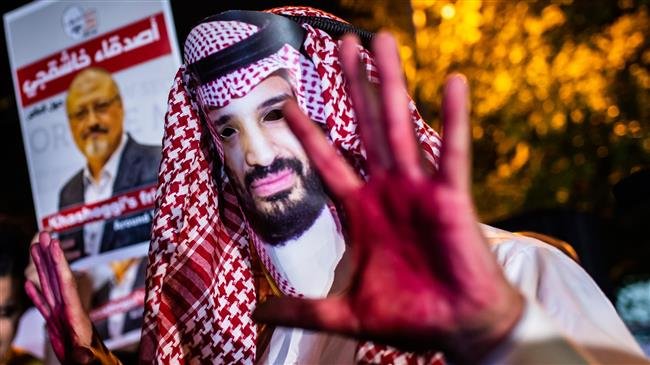 Saudi dissident journalist Jamal Khashoggi's fiancée has held the Saudi authorities responsible for his recent murder in Istanbul, slamming the US president for paving the way for Riyadh to cover up the crime.
"This is an incident that took place in a diplomatic mission … In such a situation the Saudi Arabian authorities are responsible for this… The Saudi Arabian authorities know how such a murder was carried out… They need to explain," Hatice Cengiz, the fiancée of Khashoggi, said on Monday night.
She said she was disappointed with US President Donald Trump's response to the killing, suggesting US business ties with Riyadh had influenced his approach to the case.
"President Trump should help reveal the truth and ensure justice be served. He should not pave the way for a cover-up of my fiancée's murder. Let's not let money taint our conscience and compromise our values," she told a memorial in London for the slain Washington Post columnist.
Cengiz said she and the Turkish nation want all of those responsible including those who gave the order to those who carried it out, from the bottom to the top to be tried and to receive the necessary punishments according to international law."
"I believe that the Saudi regime knows where his body is … I want justice to be served. Not only for those who murdered my beloved Jamal, but for those who organized it and gave the order for it."
She also noted that she wanted "the role of the political leadership in this brutal killing to be brought to light" and asked the international community to assist in holding "the perpetrators and their masters to account."
"There should be no cover-up. Jamal was my beloved fiancée, but he was also a gentle human being, a loving man, a journalist and a true believer in democracy and freedom in the Arab world," she said.
"Let's demand justice for Jamal and stand up for his ideals," Cengiz concluded before receiving a standing ovation.
The death of Khashoggi – a critic of Saudi Arabia's de facto ruler Crown Prince Mohammed bin Salman – has sparked global outrage and pitched the world's top oil exporter into crisis.
There are reports that the journalist was about to disclose details of Saudi Arabia's use of banned chemical weapons in its imposed war on Yemen days before he was killed.
British Sunday Express weekly reported that a close friend of Khashoggi, speaking on condition of anonymity, had told it on Saturday night that he was about to obtain "documentary evidence" from his murdered friend proving claims that Riyadh had used banned chemical weapons in its brutal aggression against Yemen.