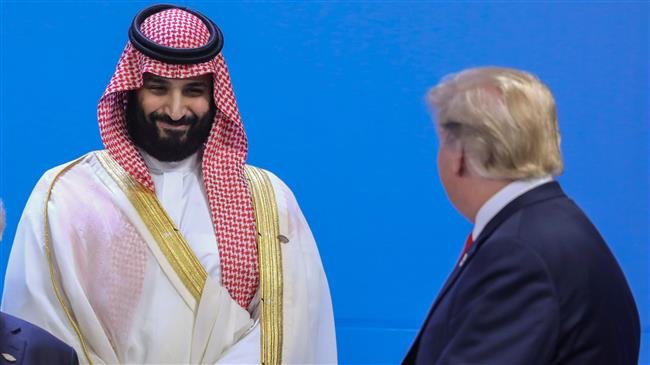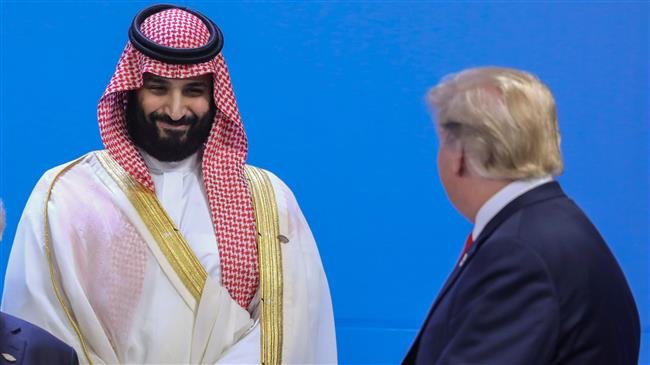 US President Donald Trump and Israeli Prime Minister Benjamin Netanyahu have supported Saudi Crown Prince Mohammed bin Salman (MBS) in the wake of the murder of journalist Jamal Khashoggi in order to avert the possible collapse of the Saudi government, according to an Israeli political analyst.
In an article, titled "Trump's Decision to Stand by Saudi Prince Has Netanyahu's Fingerprints on It" on Friday, Haaretz columnist Amos Harel wrote that Israelis and Americans are concerned that "an attempt to remove the crown prince could topple his government."
"The collapse of the Gadhafi regime in 2011 flooded the Middle East with weapons looted from the Libyan dictator's arsenals. If Libya was a boutique, Saudi Arabia is a huge supermarket of advanced weapons systems – which in the wrong hands are also a major threat to Israel," he added.
While speaking with Israeli journalists at a summit in Bulgaria in early November, Netanyahu said that "what happened in the Istanbul consulate was horrendous and it should be duly dealt with. Yet … it is very important for the stability of the world, for the region and for the world that Saudi Arabia remain stable."
"I think that a way must be found to achieve both goals. Because the larger problem is Iran, and we have to make sure that Iran does not continue the malign activities that it has been doing over the last few weeks in Europe," he added.
Trump had sought to argue that the US had economic and national security interests in supporting Saudi leadership despite the widespread belief that the crown prince ordered the killing of Khashoggi inside the Saudi consulate in the Turkish city of Istanbul on October 2.
Harel wrote that "we can cautiously assume that Netanyahu tried to ensure that Washington wouldn't abandon Riyadh in its time of trouble."
"The timing of the visit to the Saudi royal family by a delegation of evangelical Christians, which was actually organized by an Israeli citizen in early November, doesn't seem entirely coincidental," he added.
"Trump is apparently invested personally in relations with Saudi Arabia. In the past he boasted that he sold buildings to the Saudis for tens of millions of dollars. His son-in-law, Jared Kushner, is friendly with the crown prince and met with him last year a week before the wave of arrests began in the kingdom. The bottom line is that Prince Mohammed will probably retain his position despite the shocking affair," the analyst noted.
Last week, Turkish newspaper Hurriyet reported that CIA Director Gina Haspel signaled the existence of a tape that proves bin Salman gave instructions to "silence" Khashoggi.
Turkish intelligence intercepts reportedly show that Khashoggi was murdered on a direct order from the crown prince.
Trump, who has signed a $110 billion arms deal with the monarchy, has said he would not listen to the audio of Khashoggi's killing provided to the CIA by the Turkish intelligence.
"We have the tape. I don't want to hear the tape. No reason for me to hear the tape… because it's a suffering tape," Trump said. "It's a terrible tape… I've been fully briefed on it. There's no reason for me to hear it."