North America
Trump says he might win 2020 election despite gloomy polls
US President Donald Trump has confidently spoken about his intention to sweep the country's upcoming presidential polls, playing down poll returns that have cast doubt on his reelection chances in some key states.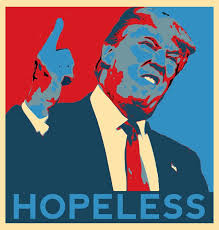 CNN and other American media outlets have reported that the US president is behind key Democratic hopeful and former vice president Joe Biden in states like Michigan and Wisconsin.
Speaking on NBC's "Meet the Press" on Sunday, Trump, however, said, "I'm probably not too prepared to lose. I don't like losing. I haven't lost very much in my life."
The head of state has also ordered firing of several pollsters in reaction to the unwelcome statistics.
In 2016, a mechanism called the Electoral College system, which overrides the popular vote making 538 electors across different states liable for electing the chief executive, handed the presidential election's victory to Trump over the Democratic Party's Nominee Hillary Clinton. This is while voters had given the latter three million more votes.
Still, Trump claimed he did not "believe" in the validity of "a lot" of votes cast which showed he had lost the popular vote to Clinton.
"I'll say something that, again, is controversial. There were a lot of votes cast that I don't believe," he said on NBC.
Trump, though, hailed Clinton as "a great candidate," saying, "She was very smart. She was very tough. She was ruthless and vicious."
He suggested that he would find running against Biden to be much easier than having to contend against Clinton again. "[Biden's] sleepy. She was not sleepy."
The US president formally launched his re-election campaign on June 18.
Trump launches re-election bid amid low approval ratingUS President Donald Trump formally launched his 2020 re-election campaign on Tuesday.
"We are going to keep America great again," Trump told a packed arena in Orlando, Florida, distancing himself from his trademark 2016 election slogan of "Make America Great Again," which had invited him much controversy.
He sidestepped the issue of a consistent unfavorable performance in popularity votes, which has dogged him ever since he took office, and took credit for a strong economy.
The US economy has grown to some extent under Trump. Economists, however, put the growth down to his cutting the country's contribution to various international accords and humanitarian funds as well as huge increase in the American arms exports to flashpoint areas across the world under the president.