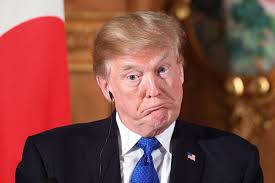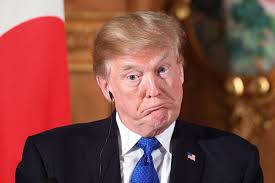 US President Donald Trump has welcomed the prospect of a trade war with other nations, remaining defiant in the face of global uproar sparked by his announcement to impose tariffs on steel and aluminum imports.
Trump's announcement on Thursday angered America's major trading partners and sent global stock markets tumbling, but the US president greeted the negative reaction on Friday by raising the stakes and vowing even harsher trade policies.
In a blistering series of tweets, Trump said he would seek to impose "reciprocal taxes" on all imports from trading partners that charge tariffs on US exports, adding that "trade wars are good, and easy to win."
Allowing imports into the US market duty free when similar exports face tariffs is "not fair or smart," Trump said.
President Trump won't exempt allies such as Canada and Europe from hefty steel and aluminum tariffs, says the White House.
The tariffs would ratchet up the administration's confrontational "America First" trade policy far beyond the hefty steel and aluminum import taxes he announced Thursday — which come despite strenuous objections from stunned advisors and powerful industry groups.
Economists say tariffs such as those Trump proposes will hurt the US companies and workers he has said he wants to protect.
"Americans will start to loose jobs, you get a trade war, everyone is worse off, we are all losers in a trade war," Sean O'Grady, the finance editor at The Independent newspaper published in London, told Press TV.
"In a trade war, you can gain some jobs in some towns in the short-term, but most people will lose in the long-term," he added. "There are a lot of bad precedents in trade wars."
The International Monetary Fund (IMF) also warned Friday that the tariffs will harm the US and global economies.
"The import restrictions announced by the US president are likely to cause damage not only outside the US, but also to the US economy itself," IMF spokesman Gerry Rice said in a statement.