North America
Trump's approval rating plummeting among white, GOP voters: Poll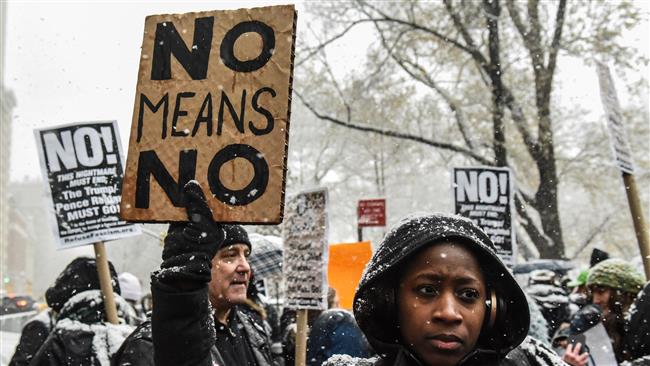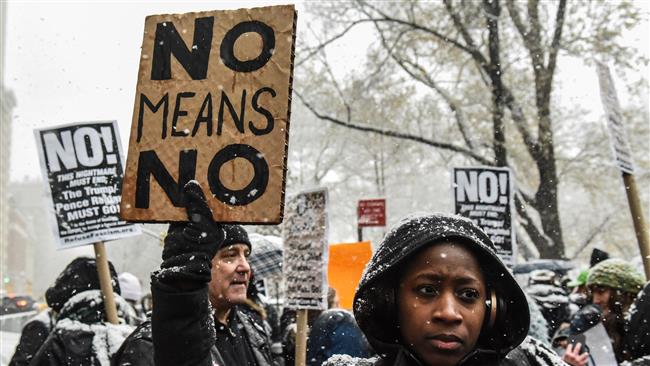 A majority of Americans continue to disapprove of the way US President Donald Trump is handling his job and he is losing support among the white and Republican voters who helped elect him to the White House, according to a new poll.
Trump's job approval rating among white voters has plummeted to 41 percent from 49 percent in February, according to the latest Pew Research Center poll.
The president's approval rating among Republicans has dropped to 76 percent from 84 percent 10 months ago, the survey found.
Trump's approval among blacks also fell to seven percent from 14 percent, while his status among Hispanic voters was unchanged at 17 percent.
Trump has also lost significant support among older voters and evangelical Christians — from 47 percent to 38 percent and from 78 percent to 61 percent — respectively.
His approval rating among members of the Democratic Party remains remarkably low – 7 percent now, compared to 8 percent in February.
Trump has spent much of his first year in office catering to older Republican conservatives and evangelical Christian, who comprise an important share of his voter base.
But the large drop in support among those groups could be a sign Trump is losing control of his own Republican Party.
Trump's actions and statements have even drawn severe criticism from fellow Republican lawmakers in Congress, most recently from Senators John McCain and Jeff Flake of Arizona and Bob Corker of Tennessee.
Numerous surveys show that Trump's approval rating at this point in his term is noticeably lower than any previous president in over seven decades.
Trump is the only US leader since former President Harry Truman — in office from 1945 until 1953 — whose approval rating at this point in his presidency is net negative.
Last month, thousands of protesters marched in over 20 cities across the United States to denounce the policies of Trump and his administration.