Iran
Middle East
North America
Trump's Iran policy makes United States more isolated: Harris
US Democratic vice-presidential nominee Kamala Harris has said that the United States is more isolated now than ever from its allies due to President Donald Trump's policies against Iran, noting that his approach has led to an "alone America".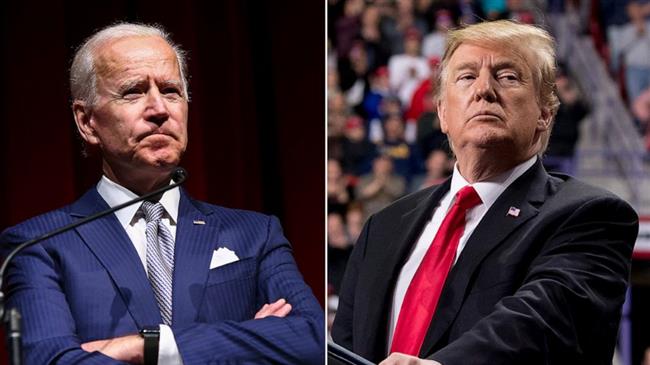 "The Trump administration took the issue of the arms embargo against Iran to the (UN) Security Council recently and only one other country voted with us. I think it's fair to say this (Trump's) America First approach has been America alone which is not in our best interest or in the interest of our allies," she said.
Harris said that, "I serve on the Intelligence committee and I believe that we are more isolated than ever from our allies and that we need help for us to meet this challenge."
"Our administration will hold Iran's government accountable and rejoin a diplomatic agreement if Iran comes back into compliance. And we will work with our allies, of course, to strengthen the Iran deal and push back Iran's other destabilising actions," the first-term Senator from California said at a virtual fundraiser.
Earlier in August, the United Nations Security Council rejected a US resolution to extend an arms embargo on Iran that is due to expire in October as part of the 2015 Iran nuclear deal, known as the Joint Comprehensive Plan of Action (JCPOA), which has been endorsed by Security Council Resolution 2231.
The US resolution needed support from nine of 15 votes to pass. Eleven members abstained, including France, Germany and Britain (nuclear deal signatories), while the US and the Dominican Republic were the only "yes" votes.
The Trump administration had repeatedly threatened to trigger the so-called snapback provisions of the 2015 nuclear deal if it cannot secure an arms embargo extension.
Elsewhere in her remarks, Harris said, if voted to power, Democratic presidential candidate Joe Biden's administration would offer unwavering support for Israel and would never let Iran obtain a nuclear weapon.
"Joe has made it clear he will not tie security assistance to any political decisions that Israel makes and I couldn't agree more," Harris said.
"I pledge to you the Biden-Harris administration will sustain our unbreakable commitment to Israel's security, including the unprecedented military and intelligence cooperation pioneered during the Obama-Biden administration and the guarantee that Israel will always maintain its qualitative military edge."
Former vice-president Biden helped shape the unprecedented $38 billion US military assistance to Israel agreed in 2016, which was the largest military aid package in American history, Harris said.
Harris said, "That Iran nuclear deal, as we all know, blocked Iran's pathways to a nuclear weapon and it was working, as was verified by international inspectors and the US intelligence community. But Donald Trump withdrew from it…promising a better deal and a cowed Iran, but instead Iran is revving up its nuclear activity and becoming more provocative."
US President Trump withdrew from the Iran nuclear deal in 2018, which was clinched under Barack Obama, and reinstated Washington's unilateral sanctions as part of the US maximum pressure campaign against the Islamic Republic.
The US has suffered another debasing defeat at the UN Security Council last week to gather support even from its allies to trigger the return of all UNSC sanctions against Iran through the "snapback" mechanism.
13 of the 15 council members, including the three European nations still party to the JCPOA, agreed that the US is no longer part of the deal and therefore its notification of "snapback" has no effect.
French deputy UN ambassador Anne Gueguen said the trio (France, Germany and Britain) are willing to work with council members, including the other JCPOA participants, Russia and China, "to seek a realistic path forward that could secure the support of the council."
On Wednesday, Iran called on the remaining parties to the 2015 Iran nuclear deal not to allow the US to use the UN Security Council as a tool to advance its own agenda, urging the JCPOA partners and UNSC members to stand up to US intimidation.