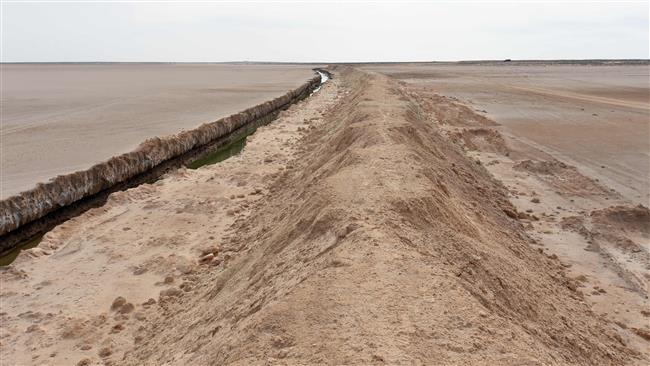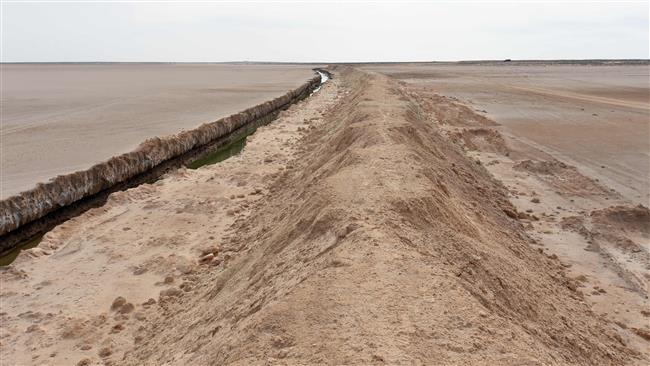 The Tunisian defense minister has announced the completion of a barrier wall along the border with Libya, months after deadly terror attacks on the country's tourist sites by Libya-based Daesh terrorists.
Farhat Horchani stated in a press briefing on Saturday that the construction of berms and water-filled trenches marked "an important day" for the North African nation in its continuing struggle against "terrorism."
The fence stretches nearly 200 kilometers from the town of Ras Jedir on the Mediterranean coast to the town of Dhiba further southwest, across almost half the length of the frontier between the two countries.
"Tunisia is capable of fighting against terrorism in an active and efficient way," added the defense minister during his tour of the wall.
Horchani further stated that the second phase of the barrier project would include the installation of electronic devices with assistance from the US and Germany, but did not elaborate on the nature of the aid.
However, he insisted that the barrier, referred to as a "system of obstacles," has already "proven its efficiency."
"On several occasions we have stopped and arrested people who were trying to smuggle weapons," said the military official.
The plan to build the fence was announced last summer following two terrorist attacks in three months, which killed 59 foreign tourists in Tunisia, most of them British.
According to Tunisian authorities, the Daesh-linked Takfiri assailants trained in war-ravaged Libya, where the foreign-backed terrorist group is among the armed militants active in the divided country.
The Daesh terrorists also claimed responsibility for a self-detonated bombing in Tunis last November, which killed 12 presidential guards.