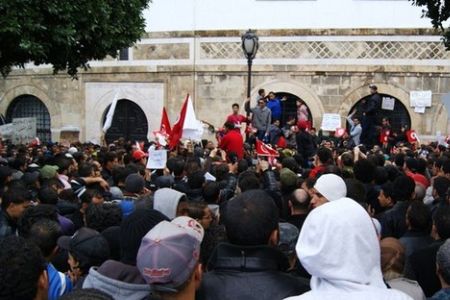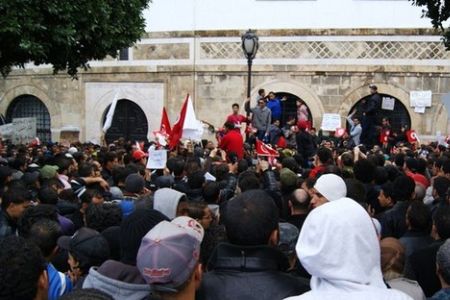 The Tunisian interim authorities have dissolved the political police and the state security apparatus due to its close association with the former regime.
The Interior Ministry said in a statement that the two bodies were notorious for human rights abuse under ousted President Zine El Abidine Ben Ali.
"These practical measures are in harmony with the values of the revolution, in the wish to respect the law, in word and deed, and in consecrating the climate of confidence and transparency in the relationship between the security services and the citizen," the statement read.
The developments came hours after interim Prime Minister Beji Caid Essebsi announced a new government free of any remnants of the Ben Ali regime.
The new 22-member interim government — called the public authority — includes five new ministers and two women.
The removal of Ben Ali regime figures was a key demand of protesters whose rallies continued even after the fall of the authoritarian leader in January.
Protesters fear that their revolution may be hijacked by those still loyal to the former president's oppressive policies.
The revolution that ousted Ben Ali after 23 years in power has sparked off other popular uprisings in North African and Middle Eastern countries — one of which led to the downfall of long-time Egyptian president Hosni Mubarak.