Africa
World News
Tunisia PM to dissolve govt. after protests over Belaid's murder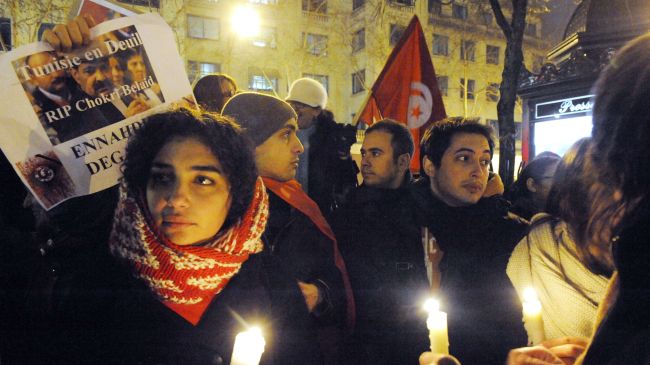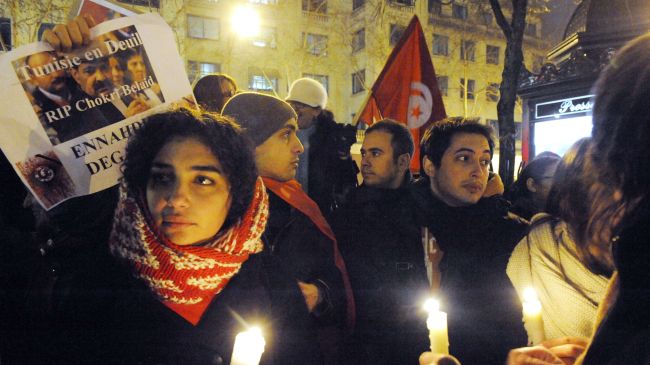 Tunisian Prime Minister Hamadi Jebali says he will dissolve the government after protests were held in the country over the assassination of leading opposition leader Shokri Belaid.
In a televised address on Wednesday, Jebali said that he "decided to form a government of competent nationals without political affiliation."
He added that his new government will organize the elections "as soon as possible."
"(Belaid's) assassination has quickened my decision, for which I assume full responsibility before God and before our people," he said.
Before Jebali's reshuffle announcement, four Tunisian opposition parties quit the country's Constituent Assembly, calling for a nationwide strike following the murder of the leading opposition leader.
This came after Belaid was shot dead after leaving his home in the capital earlier in the day.He was shot in the neck and head from close range by gunmen riding on a motorcycle.
Soon after the death, Jebali condemned the assassination as "a criminal act, an act of terrorism not only against Belaid but against the whole of Tunisia."
Analysts believe the assassination was carried out to discredit Tunisia's Islamist movement and to prevent the the country's Constitution from being drafted according to Islamic laws.
Thousands of Tunisians also took to the streets across the North African country on Wednesday to condemn the murder of Belaid. Police also used tear gas to disperse the protesters.
A Tunisian policeman was killed in clashes between the security forces and protesters, the Interior Ministry said.
In January 2011, the country's Western-backed dictator, Zine El Abidine Ben Ali, fled Tunisia to Saudi Arabia, after weeks of bloody protests over corruption, unemployment, and high food prices.
Tunisia's first freely elected government was sworn in December 2011, a year after the start of a popular uprising that ended the 23-year authoritarian rule of Ben Ali.