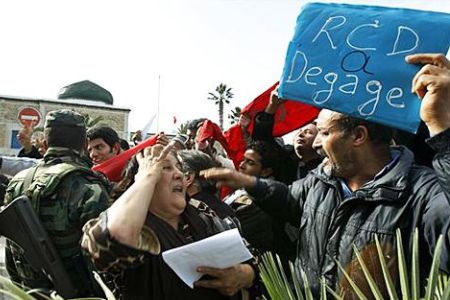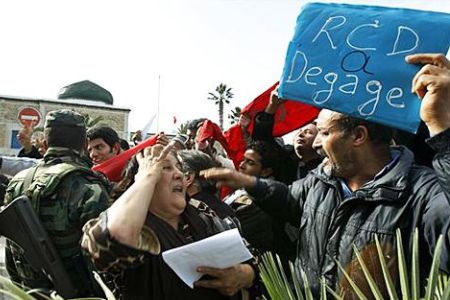 A Tunisian court has dissolved the ruling party of the ousted Tunisian President Zine El Abidine Ben Ali weeks after a revolution ended the former dictator's rule.
The court on Wednesday also decided to liquidate the assets and funds of the Rally for Constitutional Democracy (RCD). The dissolution of the ruling party was one of the public demands that sparked the revolution.
Tunisia's interim government has already dissolved the political police and the state security apparatus.
The two bodies have both been notorious for human rights abuses under Ben Ali's rule.
The former regime was toppled in January following weeks of ongoing protests across the country.
Tunisians continued their rallies even after the regime's fall, demanding the removal of remnants of Ben Ali's political apparatus.
On Monday, the interim premier, Beji Caid Essebsi, announced a new government line-up, free of all members of the former regime.
The revolution that ousted Ben Ali after 23 years in power has sparked off other popular uprisings in North African and Middle Eastern countries — one of which led to the downfall of long-time Egyptian President Hosni Mubarak.