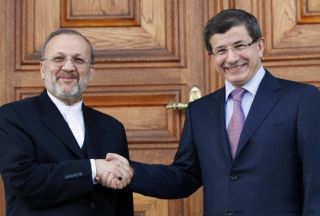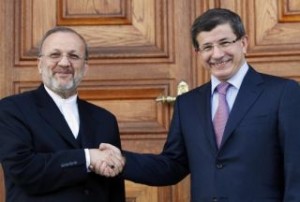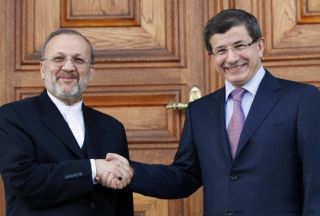 Turkish Foreign Minister Ahmet Davutoglu says Ankara will always support a diplomatic solution to the dispute over Iran's nuclear program.
"We have always had friendly and brotherly ties with Iran. We always believe that the issue should be solved through diplomacy," Turkey's Anadolu news agency quoted Davutoglu as saying at a joint press conference with his Iranian counterpart Manouchehr Mottaki in Istanbul on Friday.
Mottaki arrived in Istanbul during a brief stopover on his way back from New York, where he had attended the 2010 Review Conference of the Nuclear Non-Proliferation Treaty (NPT).
The Turkish foreign minister stated that "diplomacy on Iran should be given a chance" because it is still highly likely that the nuclear issue can be resolved through diplomacy.
Davutoglu added that Turkey may host talks between the secretary of Iran's Supreme National Security Council, Saeed Jalili, and EU foreign policy chief Catherine Ashton.
Mottaki praised Turkey for its "constructive efforts" and said that political cooperation between Tehran and Ankara will continue.