Syria
Turkey backed Nusra Terrorists Behead 40 in Syria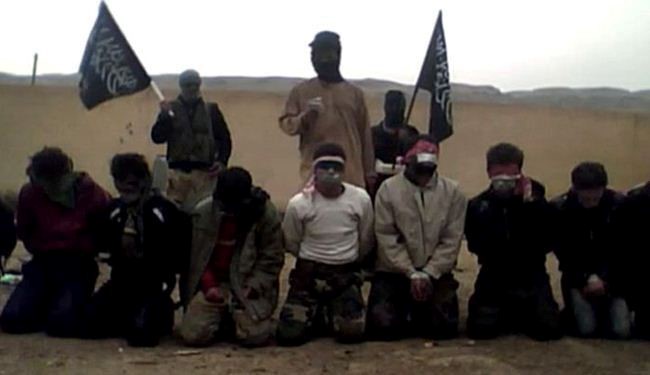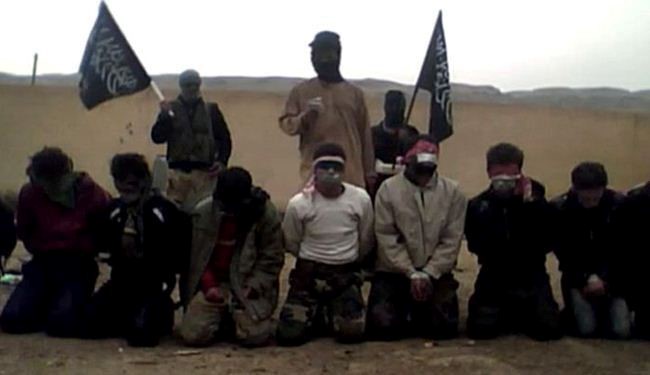 Members of the al-Qaead-linked al-Nusra Front terrorist group have executed more than three dozen civilians in Syria's northwestern province of Idlib.
Local sources, speaking on condition of anonymity, said the extremists recently killed 40 people, among them the elderly, just outside their homes and in front of onlookers in Qalb Loze village, located about 35 kilometers (22 miles) west of Aleppo, Lebanon-based Arabic-language daily al-Akhbar reported on Thursday.
The sources added that the victims were executed on the grounds that they refused to force their sons, some as young as 10 to 14 years old, into joining the ranks of the Takfiri terrorist network.
A local militant commander, known by the nom de guerre Abu Abdulrahman al-Tunisi had nearly a week ago ordered villagers to compel their male offspring to fight for Nusra Front. The children were to receive combat training and lessons on how to use arms in Nusra Front's camps for two months before being sent to the frontlines.
The Syrian sources said that families in Qalb Loze are also being forced to marry off their daughters, and that houses belonging to slain Syrian army troopers are being squatted by Nusra Front extremists and their original occupants are being thrown out.