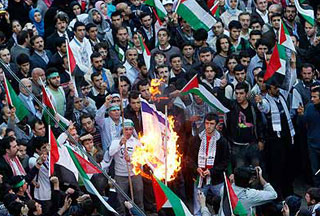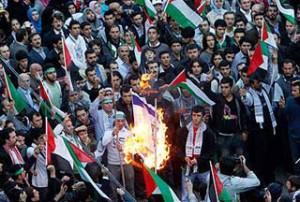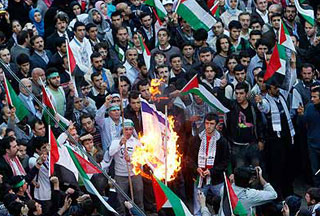 Thousands of people in Turkey have poured into the streets and held a protest rally, condemning Israel's closure of the al-Aqsa Mosque in al-Quds.
Chanting anti-Israeli slogans, angry protesters burned Israeli flags outside Tel Aviv's Consulate building in Istanbul on Monday and called for the immediate re-opening of the holy compound.
The demonstrators also criticized Tel Aviv for its deadly blockade starving the people of the Gaza Strip in place since June 2007.
Israeli forces closed access to the holy site in Jerusalem (al-Quds) on Sunday citing security concerns.
Following the closure, hundreds of Palestinians gathered at the holy site –known to Jews as the Temple Mount and to Muslims as Haram al-Sharif and staged a sit-in to protect the compound from Jewish hardliners whom they fear intend to damage it.
Israeli police clashed with the protesters, fired tear gas, and stun grenades to disperse the crowd. Several Palestinians were injured and a number of arrests were made.
Receiving strong criticism from Muslims across the world, Israeli police partially opened al-Aqsa Mosque after deploying thousands of security forces in and around the holy site, allowing access only to Muslim women and men aged 50 and over.
Israel occupied East Jerusalem al-Quds during a 1967 aggression and later annexed it in 1981 in a move not recognized by the international community. The status of the city is among the thorniest issues of the conflict between Israel and Palestinians, who insist that any Palestinian state must include the city as its capital.