Middle East
Turkey
Turkey Deploys Tanks to Border as Lawmakers to Consider so-called anti- ISIL Action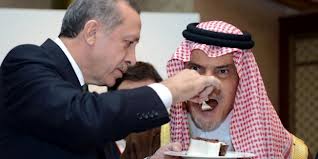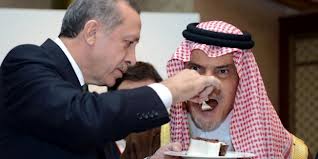 Turkey on Monday deployed tanks and armored vehicles to reinforce its border with Syria amid escalating ISIL violence, as parliament is set to consider whether to authorize military action against ISIL 'jihadists'.
The army moved tanks and armored vehicles to the border town of Mursitpinar which lies across from the key Kurdish town of Ain al-Arab after some stray bullets hit Turkish villages, sparking retaliation from Turkey's military under its "rules of engagement."
The government said Monday it would shortly submit motions to parliament authorizing the armed forces to take action in Iraq and Syria, so Ankara can join the US-led coalition against the ISIL terrorists.
"The motions have not yet been sent to parliament. They may come tomorrow," parliamentary speaker Cemil Cicek was quoted as saying by NTV television.
Prime Minister Ahmet Davutoglu has said the motions will be debated on Thursday.
Turkey had refused to join a broad anti- ISIL coalition led by the United States while dozens of its citizens including diplomats and children were being held by ISIL militants having been abducted from the Turkish consulate in the northern Iraqi city of Mosul.
After securing their freedom in a top-secret operation which reportedly resulted in the release of 50 ISIL fighters, President Recep Tayyip Erdogan said the country's position had changed, signaling a more robust stance towards the IS group.
"We will hold discussions with our relevant institutions this week. We will definitely be where we need to be," Erdogan said on Sunday.
"We cannot stay out of this."
The government hopes parliament will approve the military action before the Muslim Eid holiday which begins on Saturday.
On Monday, Erdogan said ISIL — blacklisted as a terrorist organization by Ankara since October 2013 — has nothing to do with Islam, which he said "does not legitimize such savagery or violence."
"Attributing terrorist actions in the Middle East to Islam means nothing other than distorting the truth," he said in a speech in Istanbul. "Our religion is a religion of peace."
In a rare move, Turkey's top general, Necdet Ozel, will speak to the cabinet on Tuesday followed by a security summit chaired by Erdogan.