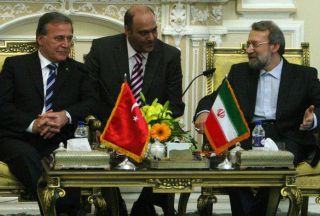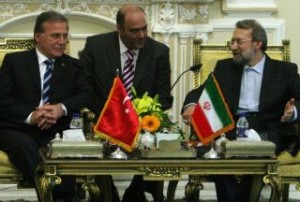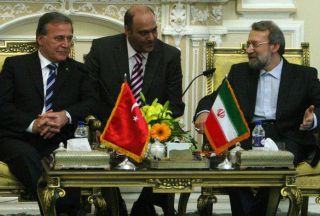 Nearly a week after Iran faced new sanctions over its nuclear activities, Turkey's parliament speaker says the key to resolving the international deadlock is with diplomacy.
Mehmet Ali Sahin who is in Tehran, criticized the UN Security Council's approval of a US-proposed resolution for a fourth set of sanctions against Iran, adding that the nuclear issue can only be resolved only by diplomatic means.
Sahin, who made the comments in a Monday meeting with Iranian counterpart Ali Larijani, went on to describe the Tehran declaration on a nuclear fuel swap as a "positive step" that should have been taken seriously in the West.
He was referring to the nuclear-fuel swap agreement negotiated with Iran by Brazil and Turkey as a trust-building measure to address world concerns and finally resolve the deadlock over Tehran's uranium enrichment.
Under the deal, the Tehran government agreed to send 1200 kg of its low-enriched uranium to Turkey in return for the 20-percent enriched fuel it requires for producing medical isotopes at the Tehran Research Reactor.
Sahin noted that Western countries undermined the deal out of sheer annoyance over Turkey and Brazil's key role in the making of the declaration.
Tehran rejects Western accusations, that it intends to develop nuclear weapons in the future, and has repeatedly asserted that Iran's nuclear capabilities are only aimed at peaceful purposes such as the development of the country's energy and medical infrastructure.