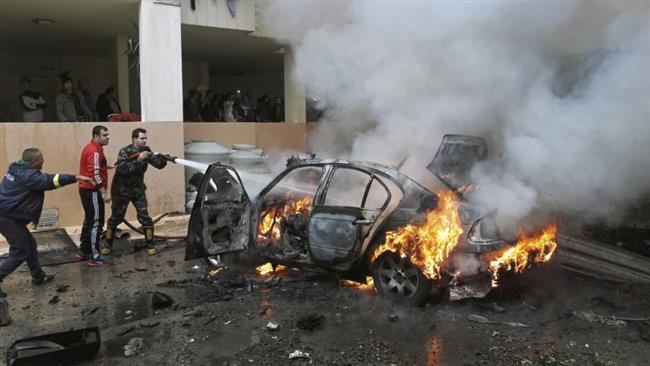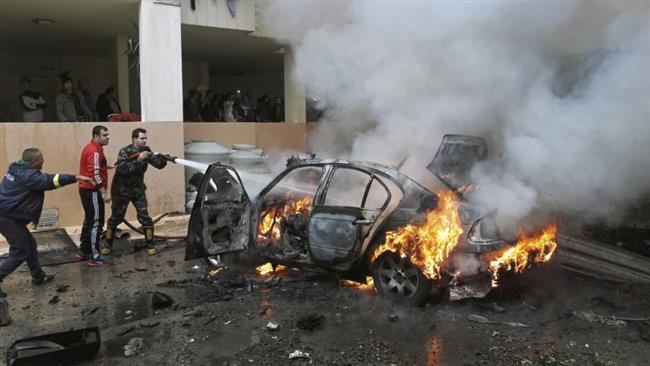 Turkish officials have handed over to Lebanese authorities a suspect in the car bomb explosion in the southern Lebanese city of Sidon that slightly wounded a member of the Palestinian Islamic resistance movement, Hamas, last week.
A Lebanese security source, speaking on condition of anonymity, stated that the extradition took place after Lebanon's Prime Minister Saad Hariri contacted Turkish authorities for cooperation in sending back the suspect.
Lebanon's official National News Agency identified the man as 38-year-old Ahmad Baytiyah.
According to a report published by Lebanon's Arabic-language al-Akhbar newspaper on January 20, the Lebanese Army Intelligence Directorate and the Internal Security Forces Directorate managed to identify the ringleader of the cell that carried out the January 14 assassination operation against Mohammed Hamdan following rigorous investigations.
Baytiyah was recruited by Israel's Mossad spy agency and used to travel between Lebanon and the Netherlands frequently. He arrived at Beirut–Rafic Hariri International Airport on January 9.
He rented an apartment for a week in Beirut's Waterfront City. He visited his family in Tripoli on the day of his arrival, and then returned to the capital.
Baytiyah traveled to Sidon several times under disguise of the head of an executive group, and rigorously monitored Hamdan's house.
On January 11, the group decided to carry out the assassination attempt against the Hamas member, but it was halted for no specific reason.
According to Lebanese investigators, Baytiyah and his accomplices moved to Sidon early on January 14. One of them placed an explosive device under the driver's seat at around 3:30 a.m. local time (0130 GMT), and then they left.
The group returned at about 7:30 a.m. and waited for Hamdan to leave his home and get in the car. The Israeli agents left the area towards Beirut immediately after the explosion.
Hamdan suffered a leg injury in the car bomb explosion at al-Boustan al-Kabir area of Sidon. He was taken to a local hospital for treatment.
The explosion destroyed the vehicle and caused damage to a nearby building, sending black smoke rising above the city.
Firefighters rushed to the scene to put out the flames, while security forces cordoned off the area.