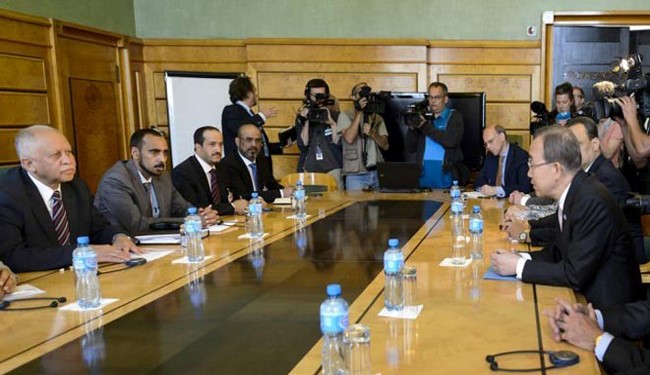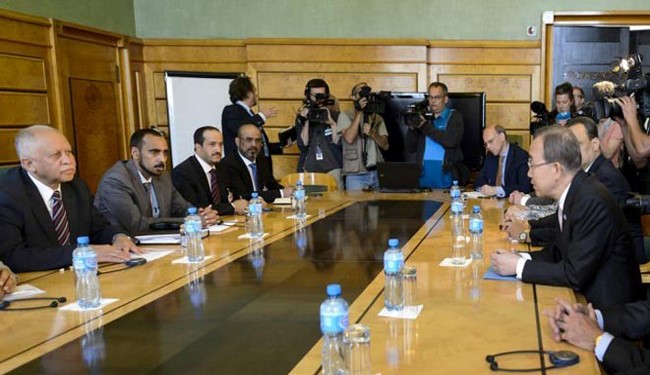 Ankara and Paris are making attempts in Geneva to prevent any agreement between participants in the talks on Yemen.
Al-Mayadeen TV reported that the Turkish and French diplomats present in Geneva are rocking the boat to block any progress in the talks between the Yemeni groups.
Other reports said that the negotiating sides underline the necessity for the establishment of ceasefire but haven't yet reached an agreement on its time and details.
Some media reports also said that the negotiations have been extended by Saturday.
Also, a media activist, known for his stances in support of the Saudi-led aggression against Yemen, said on Wednesday the Saudi regime is much likely to be condemned for genocide by the participants in the Yemen peace talks meeting in Geneva, Switzerland.
"The Geneva peace talks can be the start-point for opening cases of massacre, genocide and inhuman crimes against Saudi Arabia and this is very dangerous for the monarchy as it is trying to have dominance over the international bodies in order not to be condemned at an international level; the UN might receive cash from Saudi government but still betray it," Tawfiq Okasha said.
He said that the Americans and the West took Saudi Arabia to the quagmire of war with Yemen and now they have taken it to Geneva, where a dark future is pending for the Riyadh rulers.
Geneva is hosting the UN-brokered peace talks aimed at ending the Saudi aggression against the Arab country.