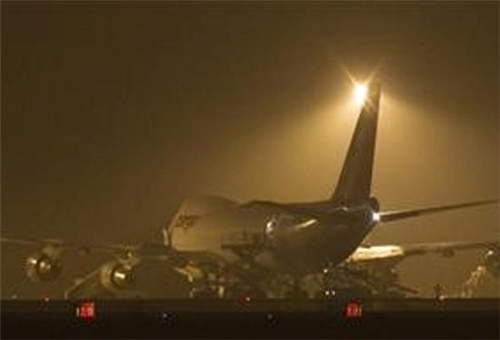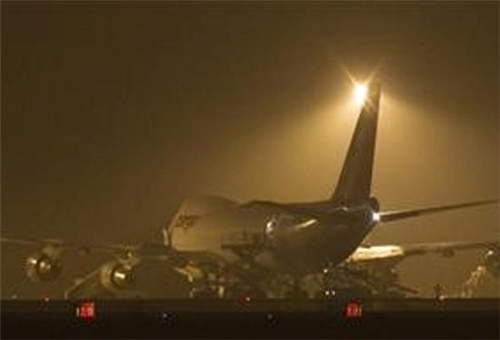 Turkey grounded a Syria-bound plane for a cargo check, but cleared it for departure after discovering it was only carrying blankets, an official said.
"The plane was grounded, searched and cleared late Jan 11, and is due to resume its journey tomorrow (Sunday) morning," the official told AFP. "We have verified that the plane is carrying blankets".
The official, speaking on condition of anonymity, said the plane was owned by a Pakistani company and it was carrying blankets to the Syrian Red Crescent dispatched by a Chinese company.
Turkish media reported that the plane took off from Bishkek, capital of Kyrgyzstan, and landed at Ankara's Esenboga airport.
In 2012, Ankara forced a Syrian plane that took off from Russia to land for inspections, and seized some of its cargo claiming it contained military supplies for the government in Damascus.
The same year, Turkish authorities allowed another Syria-bound plane from Armenia to resume its journey after it landed for a search.
Based on data from the UN Commodity Trade Statistics Database (UN Comtrade), Turkey sent different amounts of guns, including shotguns and hunting rifles, to the militants, with the highest reaching nearly 29 tons in September alone. The amount accounts for weapon shipments during a six-month period since June 2013 only.
The crisis in Syria started in March 2011, when pro-reform protests turned into a massive insurgency following the intervention of western and regional states.
The unrest, which took in terrorist groups from across Europe, the Middle East and North Africa, has transpired as one of the bloodiest conflicts in recent history.