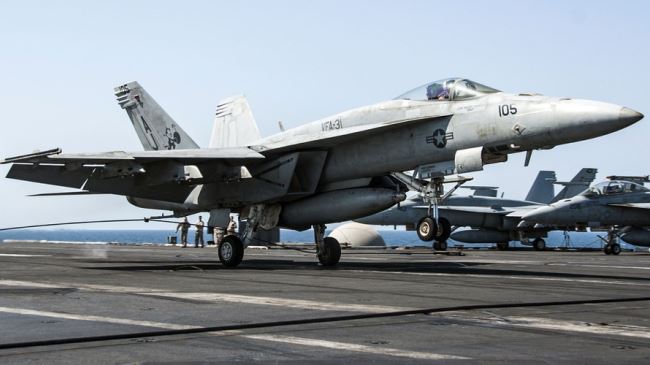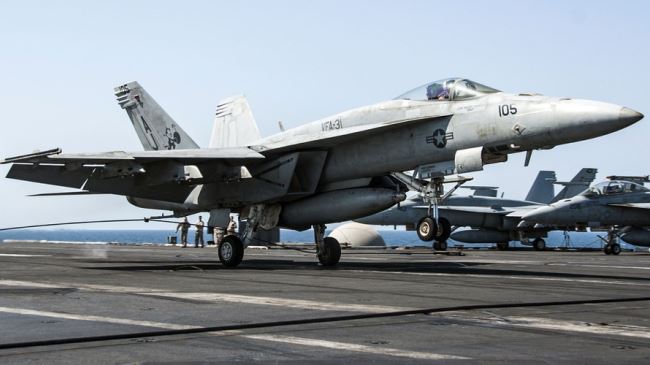 Turkey agreed to hand the United States access to its air bases in the fight against the Takfiri group operating in Iraq and Syria, ISIL.
Turkey, which has so far been reluctant to get involved in the fighting, has faced international pressure to step in to defend Kobani.
A senior US defense official said it has now granted the United States access to its air bases for the campaign, including a key installation near the Syrian border.
US aircraft anti-ISIL strikes"Details of usage are still being worked out," the official told AFP.
In southern Turkey, US crews have long operated out of Incirlik Air Base and about 1,500 air force personnel are stationed there. US aircraft bombing ISIL militants are reportedly flying out of air bases in the United Arab Emirates, Kuwait and Qatar.
In a telephone call with Turkish Defense Minister Ismet Yilmaz, Pentagon chief Chuck Hagel thanked Turkey for its "willingness to contribute to coalition efforts, to include hosting and conducting training for Syrian opposition members," his spokesman said.
The UN has warned that hundreds of mainly elderly civilians in the center of Kobani and thousands more on the outskirts are all at grave risk if the jihadists sever the sole escape route to the border.
UN chief Ban Ki-moon has urged action to prevent a "massacre" there.
The US military said it and its Saudi and Emirati allies conducted four air strikes in Syria Sunday, all but one in Kobani. Despite that, Pentagon officials have said there is a limit to what they can do without ground forces.
But the top US officer said American military advisers were likely to take a more direct role once Iraqi forces are ready to fight to retake the country's second city Mosul, which ISIL overran in June.
"My instinct at this point is that will require a different kind of advising and assisting because of the complexity of that fight," General Martin Dempsey, the chairman of the Joint Chiefs of Staff, said on ABC's "This Week".