Enemies of Syria
Syria
Turkey, Israel, Qatar, KSA, US, Jordan, West-backed, armed, financed terrorist bombing in Homs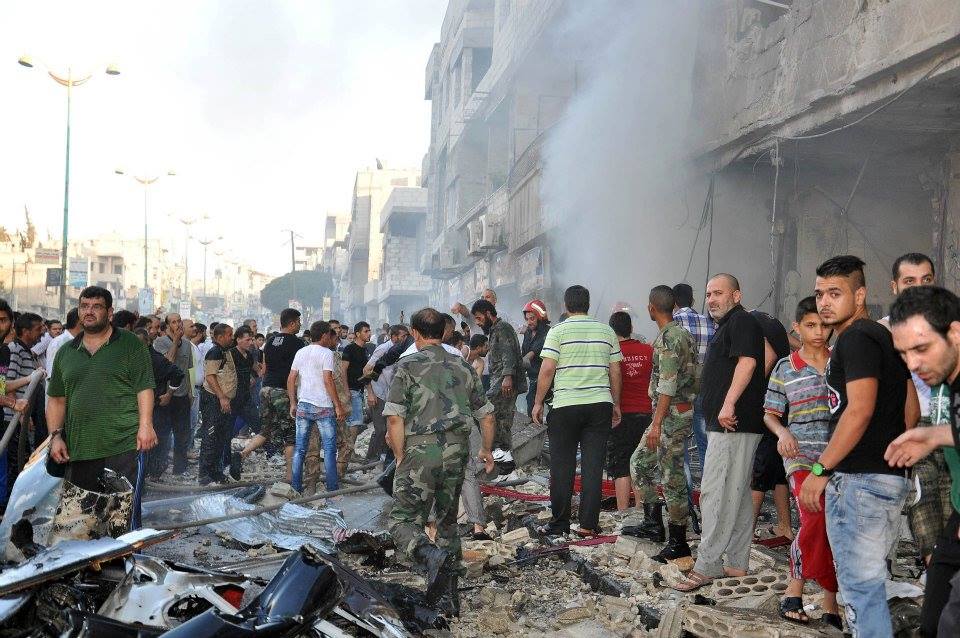 Turkey, Israel, Qatar, KSA, US, Jordan, West-backed, armed, financed terrorist bombing in Homs.
Two civilians were killed and 26 were injured on Wednesday in Homs city when terrorists detonated a car bomb near Masaken al-Shurta roundabout at the entrance of Beit al-Tawil Street in Wadi al-Zahab neighborhood.
The terrorist attack caused massive damage to a number of houses and shops in the bustling area which contains many shops.