Iraq
Turkey, Israel, USA, West, Qatar, Jordan, KSA-backed, armed, financed ISIL execute 10 Iraqi civilians in Mosul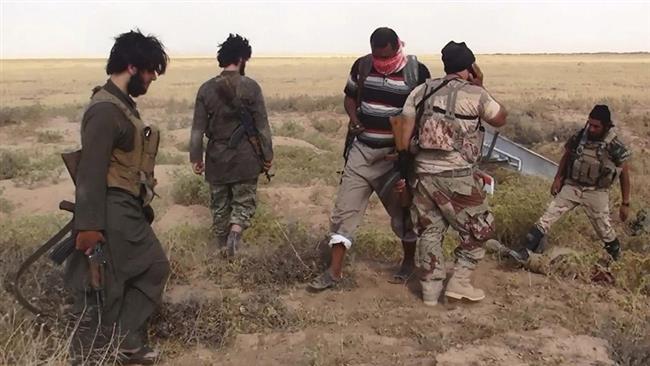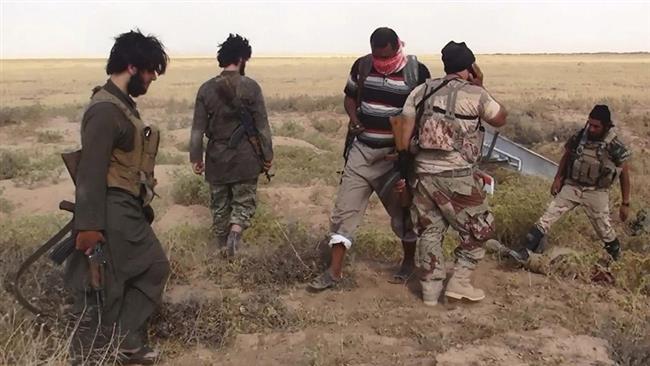 Members of the Takfiri Daesh militant group have executed nearly a dozen people in Iraq's embattled northern city of Mosul as they continue perpetrating crimes against humanity on a large scale in the areas under their control.
The spokesman for the Kurdistan Democratic Party (KDP) in Mosul, Saeed Mamouzini, told Arabic-language al-Sumaria satellite television network that Daesh extremists have killed 10 civilians in the central Bab al-Toub neighborhood of the city, which is located some 400 kilometers (248 miles) north of the capital, Baghdad.
Mamouzini added that the victims were murdered in front of their families after Daesh extremists accused them of opposing their ideology and school of thought.
Meanwhile, Iraqi security personnel have wrested control over Jabbah area as well as Wazahiya village in the conflict-ridden western province of Anbar, killing 75 Daesh militants in the conflict.
Fighters from pro-government Popular Mobilization units also fired a barrage of rockets at Daesh positions in al-Sajar area north of the strategic western Iraqi city of Fallujah, located roughly 69 kilometers (43 miles) west of Baghdad, destroying three hideouts. More than 20 Daesh terrorists were also killed during the operation.
The northern and western parts of Iraq have been plagued by gruesome violence ever since the ISIL Takfiri terrorists mounted an offensive in June 2014.
The militants have been committing vicious crimes against all ethnic and religious communities in Iraq, including Shias, Sunnis, Kurds, Christians and others.
The Iraqi army together with fighters from the Popular Mobilization units has been engaged in operations to liberate militant-held regions.