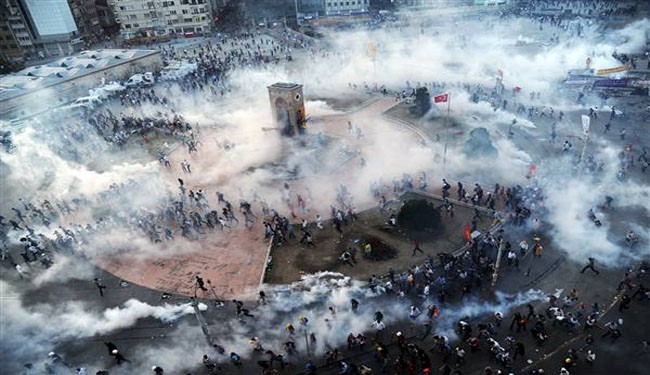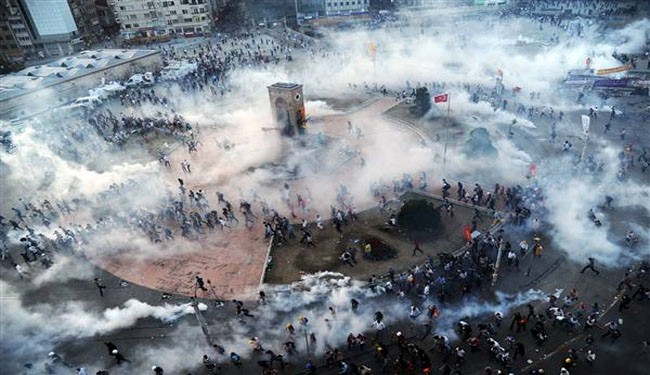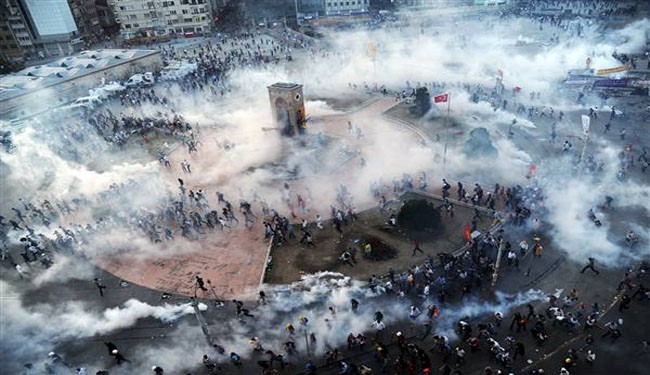 Turkish PM Recep Tayyip Erdogan has urged young Turks to ignore calls to mark the first anniversary of Istanbul's Taksim Square protests, warning that police would clamp down on anyone defying a ban on demonstrations.
"If you go there, our security forces have received clear-cut instructions and will do whatever is necessary from A to Z," Erdogan told thousands of supporters at an Istanbul rally on Saturday.
"You will not be able to take to [Taksim] like you did last year because you are obliged to abide by the laws… If you do not, the state will do whatever is necessary for its security."
He was speaking ahead of nationwide demonstrations planned for Saturday.
Thousands of police officers and dozens of water cannon trucks are to be deployed to the square, reports say.
Protest rallies against plans to redevelop Istanbul's Gezi Park last year turned into mass anti-government rallies after a heavy-handed police crackdown. A number of people were killed in the unrest, with thousands more injured.
The main organizers behind the Gezi Park protests – Taksim Solidarity – have called for a demonstration on Saturday to mark the one-year anniversary.
Demonstrations are also expected to take place in several other Turkish cities, including Ankara, Izmir and Antakya.