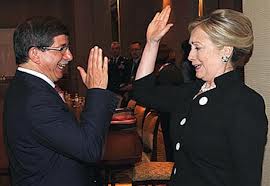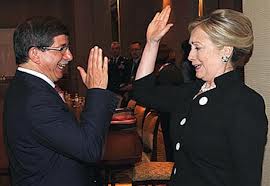 Ankara has sent a motion to the Turkish parliament, seeking authorization for military action against ISIL militants in Iraq and Syria as major Turkish opposition parties slam the move.
On Tuesday, the Turkish government said its lawmakers were scheduled to debate the motion and vote on whether or not the country would become militarily involved in Iraq and Syria, on Thursday.
"We drafted a text that will meet all the demands and eliminate the risks and threats," Deputy Prime Minister Bulent Arinc said.
The Turkish official added that the mandate would be as broad as possible and would allow the government freedom to make decisions.
It will also allow the Turkish army to carry out operations against all threats, including ISIL militants, government forces and Kurdish Peshmerga. Foreign soldiers would be also permitted to set up a so-called safe zone inside Syria.
This comes a day after Ankara deployed some 15 tanks and took position in the border town of Mursitpinar, which lies just northwest of the Syrian border town of Ain al-Arab, a town known as Kobani to Kurds.
Meanwhile, major Turkish opposition parties say they will reject a motion by the government aimed at authorizing military intervention in Syria and Iraq.
The Republican People's Party and Freedom and Democracy Party said the mandate was unacceptable.
ISIL terrorists have had the city of Ain al-Arab under siege during the past several days. Reports say the militants have now moved within a few kilometers of the Turkish border.
Since September 22, the US and its allies have been conducting airstrikes against the ISIL inside Syria without any authorization from Damascus or a UN mandate.
Turkey has been under pressure by Western countries to allow them and their allies to use the Turkish territory in order to carry out airstrikes on ISIL militants.
Since the start of the crisis in Syria in 2011, Turkey has reportedly allowed its borders to be used as a conduit for aid, weapons, and militants heading to Syria.