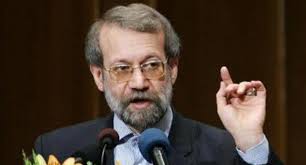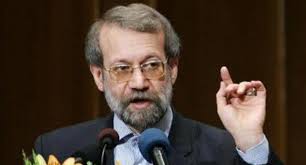 Iran's Parliament speaker has said Turkey's miscalculation during 3 years should not pose costs on Iran and Hezbollah.
Ali Larijani, who was reacting to Turkey's foreign minister's remarks, quoted by Mehr News Parliamentary correspondent in the Parliament session opening on Sunday. "The remarks by Turkish foreign minister are baseless and inaccurate. We would advice you that Turkey has fought with Syria through miscalculation, and it should not blame the miscalculation on Iran and Hezbollah," said the speaker.
"the Islamic Republic had believed from the outset that Syrian crisis should be solved via negotiation, and that dispatching weapons only would blow on the fire of the unrest and violence in the region and escalation of crisis would not help the problem be solved and democracy be improved," Larijani asserted.
"Now, after heavy financial and human damage, the world had decided upon this. Now, those who has not been acting in the right direction, should reroute their actions to the right path, and they should not accuse others in a proactive behavior," the speaker said.
"no human and Muslim conscience would accept the possibility of exhumation of Hajr bin Adi or tearing and eating of a Muslim's heart by an extremist, calling it other than 'twenty-first-century savagery," Larijani added, saying that "if turkey seeks positive role in the region, it had better fight ethnic and sectarian violence, and avoid inciting them."