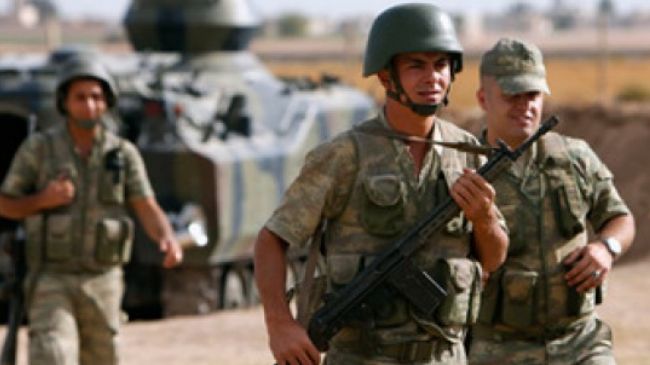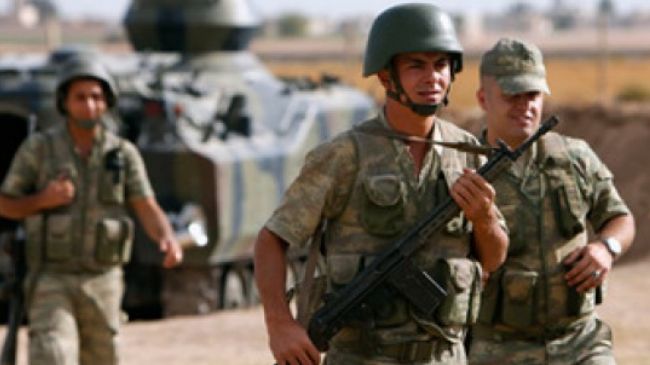 Turkish military chief has stepped up his war rhetoric against Syria amid escalating tensions between Damascus and Ankara.

Turkey's top military commander has warned of a 'stronger response' if Syrian mortar shells continue to land on Turkish soil.
"We have retaliated (for Syrian mortar shelling) and if it continues, we'll respond more strongly," Turkey's armed forces chief of staff General Necdet Ozel said on Wednesday.
Ozel made the remarks during a visit to the southeastern Turkish border town of Akcakale where a mortar shell fired from Syria killed five people last week.
Syria apologized for the Oct. 3 incident. However on Oct. 4, several Syrian soldiers were killed in a retaliatory attack by Turkish forces on a military post near Syria's border town of Tel Abyad.
The military chief said Turkey's attacks on Syrian military positions caused serious losses, without giving further details.
Also, after last's Wednesday incident in Akcakale, the Turkish parliament authorized the government to use military force if need be against former ally Syria.
UN Secretary General Ban Ki-moon Monday warned that there was a increasing risk that the now 19th month-old crisis in Syria could spill over into neighboring Turkey and Lebanon.
Thousands of people have been killed since the Syrian unrest started in March 2011.
Damascus says 'outlaws, saboteurs, and armed terrorists' are the driving factor behind the unrest and deadly violence while the opposition accuses the security forces for the killings.
The Syrian government says the chaos is being orchestrated from outside the country and accuses Saudi Arabia, Qatar, and Turkey of arming the opposition.