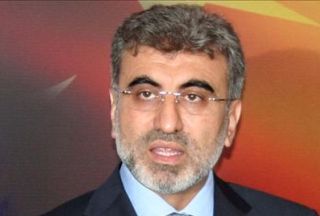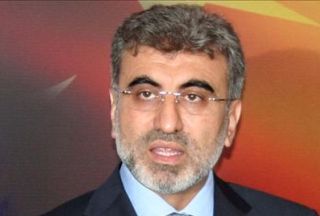 A top Turkish official warns the European Union against its recent decision to tighten the screws on Iran over its nuclear program, saying the sanctions will affect the interests of the European bloc.
Speaking to reporters on Friday at the St. Petersburg International Economic Forum in Russia, Turkish Energy Minister Taner Yildiz criticized the idea of imposing additional sanctions on Iran, saying the EU was ignoring commercial realities.
Yildiz argued that the energy sanctions on Iran were not commercially sensible as they would "ignore the world's second-largest natural gas reserves."
The Turkish minister went on to warn EU countries about the decision, saying the bloc is more likely to be affected by the recent sanctions than Turkey.
Yildiz also stated that the EU would likely reconsider the decision in the near future.
In addition to a resolution passed by the 15-member UN Security Council on June 9 which imposed a fourth round of sanctions on Iran over its nuclear program, EU foreign ministers have akso agreed to adopt tougher measures against Tehran.
The new EU sanctions, which could come into effect within weeks, include the financial, transport, and banking sectors as well as investments in or sale of equipment to Iranian oil and gas companies.
The EU decision comes as Tehran rejects Western accusations of seeking to develop nuclear weapons, arguing that the International Atomic Energy Agency in numerous reports has confirmed the non-diversion of nuclear material in the country.