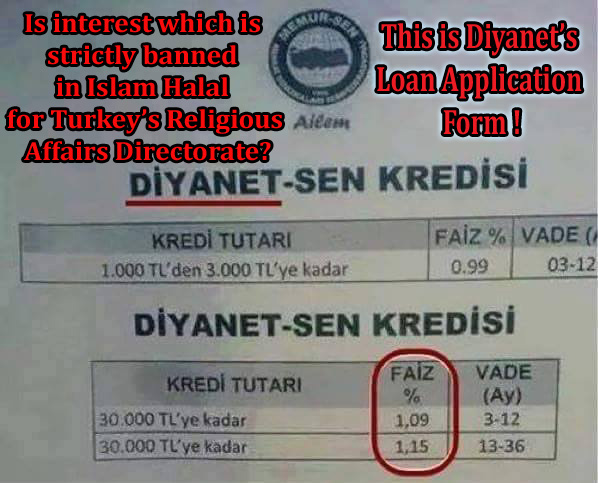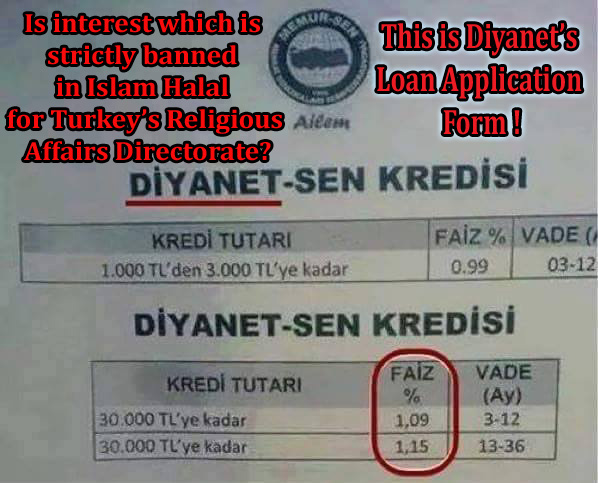 Turkey's Religious Affairs Directorate is the top instution which is expected to spread Islamic beliefs. The case is just the opposite. In the ad below Diyanet (Religious Affairs Directorate) offers loan to its personnel with certain amount of interest.
Let's ask Diyanet: What does the Holy Quran say about the ones who get loan with interest from the banks?
Answer: Quran.Baqara-278
And if you do not, then be informed of a war [against you] from Allah and His Messenger. But if you repent, you may have your principal – [thus] you do no wrong, nor are you wronged.
Yes; Is Turkish Govenmental Organization Diyanet which is supposed to spread Islamic Teaching in Turkey fighting Allah(swt) and the Holy Prophet(pbuh) by offering interested loan to Imams.