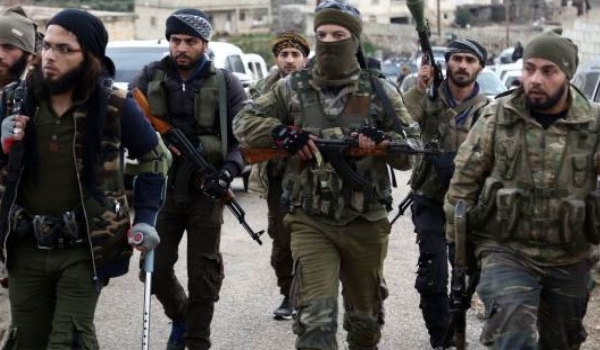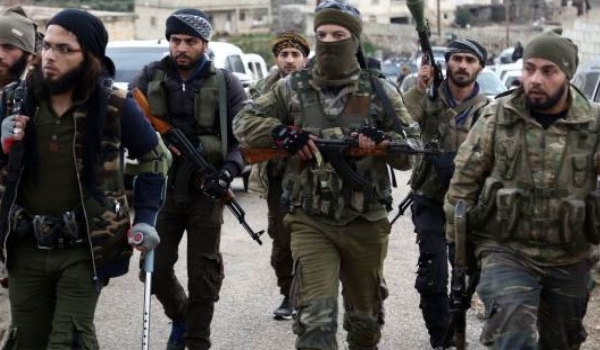 Heavy infighting erupted between the Turkish army forces and the Ankara-backed terrorists in Afrin, increasing tensions in the region.
The Syrian Observatory for Human Rights reported on Thursday that members of a militant group called 'Olive Branch' engaged in armed clashes with Ahrar al-Sharqiyeh fighters, who are mostly from Deir Ezzur province, leading to injury of a number of gunmen on both sides.
It added that immediately after the clashes, the Turkish police and Ahrar al-Sharqiyeh militants also engaged in infighting, making the former send more forces and military equipment to Afrin.
According to the report, the terrorists in Afrin are on alert now as sporadic clashes are still witnessed in the region.
In a relevant development last week, two Ankara-backed militant groups engaged in fierce clashes in Afrin region over distribution of assets they looted form local civilians' houses and shops.
Ahrar al-Sham and al-Shamiyeh Front, both backed up by the Turkish army, exchanged heavy fire in Afrin over the distribution of the assets they had stolen from locals' houses.
The infighting left a number of casualties on both warring sides.
In the meantime, the Kurdish-language Hawar news reported that Ahrar al-Sham terrorists stormed the village of Karzileh in Shirawa region and captured almost 200 young and middle-aged men and kept them in the village's school.