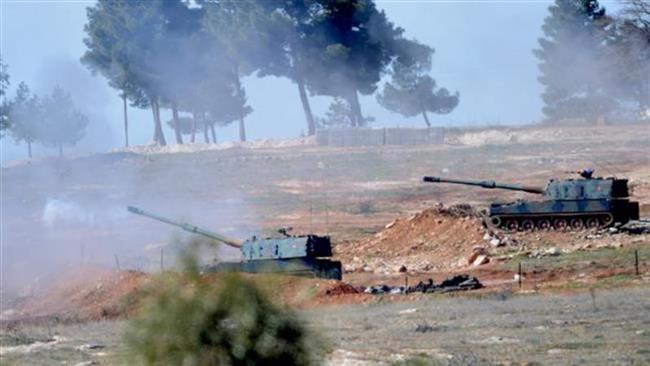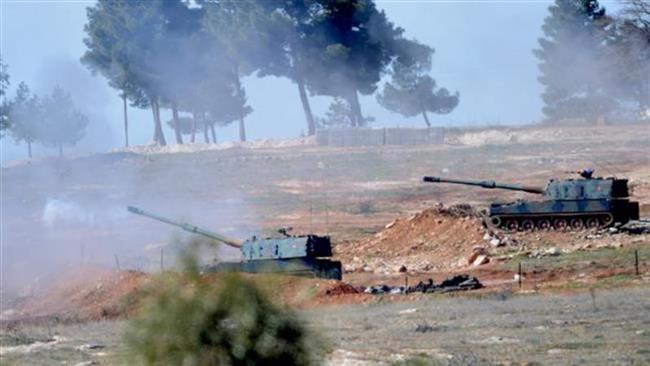 Turkish military forces have shelled northern Syria, claiming to have targeted positions of the Daesh Takfiri terrorist group in the war-torn Arab country.
The Wednesday shelling, according to the Turkish army, came after Daesh elements fired rockets into the southern Turkish border town of Kilis for the third straight day.
The mayor of Kilis, Hasan Kara, told Reuters that there were no casualties in the town after multiple rockets landed in an empty field.
"We go to sleep to the sounds of rockets and we wake up to the sound of rockets," Kara said.
On Tuesday, Turkish Prime Minister Ahmet Davutoglu said 21 people had been injured this week in the shelling in Kilis.
Last month, two people, including a child, were killed by rocket fire into the Kilis.
Daesh seizes Syrian town
On Monday, Daesh terrorists took control of Syria's northern town of al-Rai along the Turkish border after intense fighting with Turkish-backed militants in the town, the so-called Syrian Observatory for Human Rights (SOHR) said.
Syria is currently observing a ceasefire brokered by Russia and the United States, which entered into force on February 27.
The truce was reached between the Syrian government and dozens of militant groups operating in the country. The ceasefire does not apply to Daesh and al-Nusra Front terrorist groups.
Turkey and some other regional allies of the West who have been actively seeking the overthrow of the Syrian government are widely believed to be sponsoring militant groups, including Daesh, wreaking havoc in the war-ravaged Arab country.
The country has been gripped by foreign-backed militancy since March 2011. According to the SOHR, at least 270,000 people have been killed in the conflict. Some reports, however, put the death toll at as high as 470,000.