Middle East
Syria
Turkey
Turkish Artillery Units Shelling Syria's Newly-Liberated City of Tal Rifat under the Pretext of YPG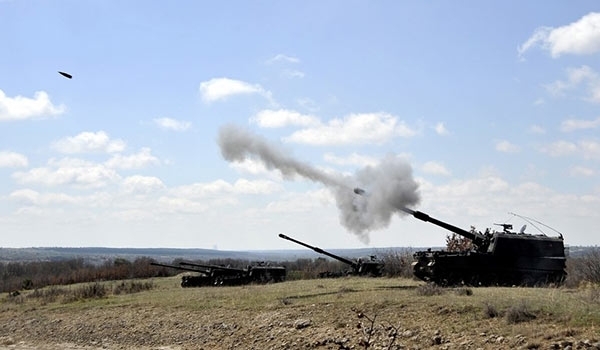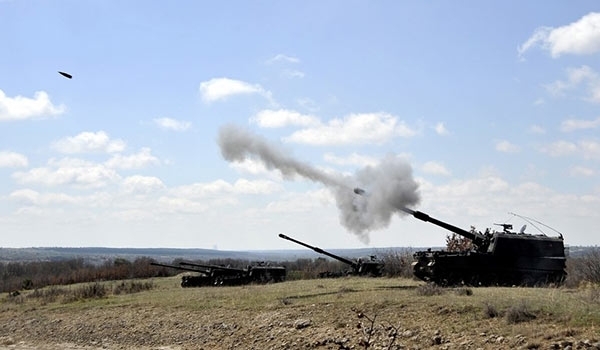 The Turkish Army's artillery units have been pounding the strategic city of Tel Rifat North of Syria's Aleppo province that was taken back by the Kurdish fighters from the terrorists last night, local sources said on Tuesday.
FNA battlefield dispatches said Monday night that heavy clashes are underway on the Eastern outskirts of the city as Ahrar al-Sham terrorists and groups of Al-Nusra Front – that have just arrived in Northern Aleppo via the Turkish territories – are retreating from their positions.
The Kurdish fighters, backed up by the Russian fighter jets, Syrian army artillery units and popular forces launched the assault on the terrorists in Tal Rifat in two fronts.
Assisted by the Syrian army – that has along with popular forces and Hezbollah conquered almost all militant-held regions in Eastern, Southern, Western and Northwestern Aleppo province – and Russian air support, the Kurdish forces fighting against the terrorists in North-Northeast Aleppo province have been making striking advances against the Al-Nusra, Ahrar al-Sham and ISIL terrorists in February.
"The militant groups have been surprised by the rapid offensive of the Kurdish fighters and have been pinned down behind their defense lines in Tal Rifat," sources from the Western flank told FNA on Sunday.
"The Russian warplanes carried out several combat sorties over the militants' position in the around the town and destroyed their defense lines," they added.
Later on Sunday, the Kurdish fighters, backed by Russian fighter jets, engaged in intense clashes with the terrorist groups at the Western entrance of the strategic town and captured several building blocks.
To hinder to slow down the rapid advances of the Northern units, Turkey relocated hundreds of terrorists from Idlib province to Aleppo via its soil in the weekend.
"At least 400 militants were transferred to Northern Aleppo to help the terrorists who are losing the ground to the Kurdish fighters who are backed by Russian air force," Arab media outlets disclosed on Sunday.
In addition, the Turkish army started days of nonstop pounding of the Kurdish fighters in Northern Aleppo on Friday to pin them down specially in the North and prevent them from shaking hands with other Kurdish troops fighting in the Northern Aleppo town.
The Turkish army shelling has targeted both Syrian army positions in Northern Lattakia and Kurdish fronts in Northern Aleppo and continued for four days now.
Several villages in vast areas of Afrin in Northwestern Syria came under artillery shelling by the Turkish army and terrorist groups all throughout Sunday.
The Turkish army, Al-Nusra Front and Ahrar al-Sham pounded the villages of Marimin and Anab in Afrin region on Sunday. Residents of Marimin and Anab said that their villages were hit with over numerous rockets and 30 artillery shells today.