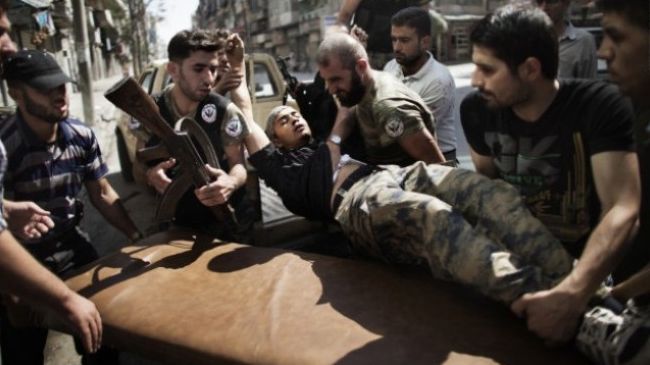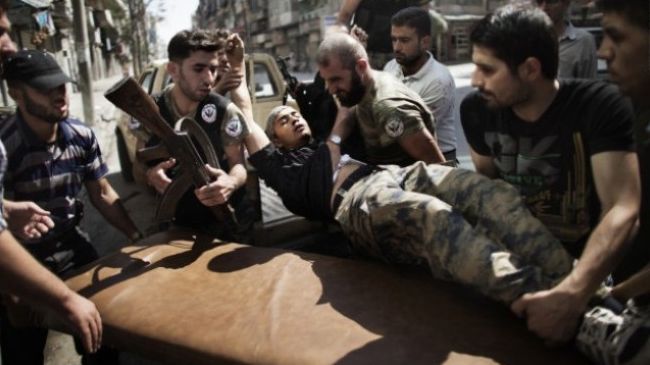 A new video footage shows that Turkey, a key member of an international coalition attempting to destabilize Syria, continues to support the foreign-backed insurgents fighting against the government in Damascus.
The video, posted on the internet on Sunday, shows the insurgents arriving at a hospital in the Turkish border town of Akcakale to receive treatment.
The footage also shows one group of armed men, reportedly injured during clashes with the Syrian forces in the northern Syrian province of al-Raqqa, being transferred to another state hospital in Turkey.
On Saturday, Syria decided to prohibit Turkish passenger planes from flying over its territory in retaliation against Ankara's decision to ban Syrian flights from Turkish airspace.
Despite supports from Turkey and its Western and regional allies, the Syrian army continues to clean the country from the foreign-backed insurgents.
In the latest development, the army killed a large number of terrorists in the northern city of Aleppo on Sunday. The Syrian forces retook control of the Grand Umayyad Mosque in Aleppo and destroyed several armored vehicles used by the insurgents.
Syria has been experiencing unrest since March 2011.
Damascus says outlaws, saboteurs, and armed terrorists are the driving factor behind the unrest and deadly violence.
The Syrian government says that the chaos is being orchestrated from outside the country and accuses Saudi Arabia, Qatar, and Turkey of arming the opposition.