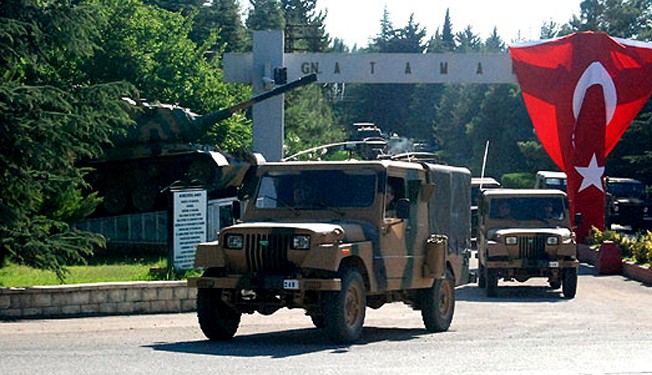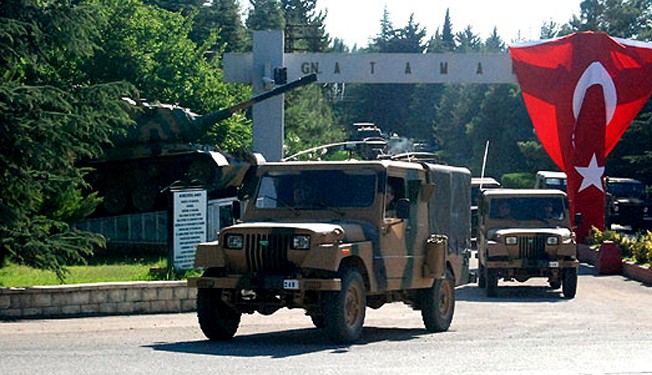 Turkey has deployed additional troops and more weapons to the country's southeast borders after Ankara said it supported a US-led strike against Syria.
Earlier this week, Turkey sent reinforcement to the south amid high tensions in the region wile US is lobbying hard among world leaders to gather support for bombing Syrian army bases.
Turkey which fears war spillover from Syria because of its strong support to a not-internationally-welcomed US call for limited military action on the Arab country, has been bolstering security along its 900km (560 mile) border with Syria.
Semi-trailer trucks loaded with armored vehicles and tanks were sent midday from a command post in the southeastern city of Gaziantep, according to Turkish media reports.
Local newspaper Hurriyet also reported on Sunday that Turkish fighter jets conducted a patrol flight over the Syrian border due to "increased activity" in the area.
Automated firing units using Stinger missiles for very short range air defenses have been set up on top of a high hill in the Syrian border town of Yayladagi in Hatay province, Reuters reported, citing a witness who said that the defense system's radar was active.
Over the past week, Turkey also moved convoys of military vehicles carrying equipment and personnel between its bases near the southeastern border.
Reinforcement units were sent on Wednesday from a military command in the southern province of Gaziantep to Kilis province, located on the Syrian border. On Thursday, additional convoys of military units, weapons, and vehicles were also dispatched to the southern province of Hatay.
Turkish armed forces have also begun to establish a new base on the top of Kel Mountain, adjacent to the Syrian coastal city of Latakia, according to Hurriyet.
Military equipment, which was carried by trucks for two days from the Yayladağı district to the southern Hatay province, is being assembled on top of the mountain.
It remains unclear what prompted the decision to send reinforcements to the border, as neither the Turkish military nor the Ministry of Defense were available to provide comment to the media.
Tensions rose high in the region after US said it was planning to attack Syria over conflicting reports of a chemical attack which they blamed it on the Syrian government based on anti-Syria militants' claims.
Damascus has categorically denied using chemicals and has said it had evidence that showed the foreign-backed militants conducted the attack to open the way for their Western supporters to enter the war.
Washington, which has been supporting the anti-Syria militants both politically and militarily, had said before that using chemicals is its redline and it would only enter directly in the war if the Syrian army used chemical weapons.
Reports of the alleged attack emerged on August 21, after militants posted videos and photos of dead bodies, foamed in their mouths, and claimed the army conducted the attack on people in Ghouta, near capital.
Ghouta is a militant-held area and the army soldiers have been denied access to it for months.