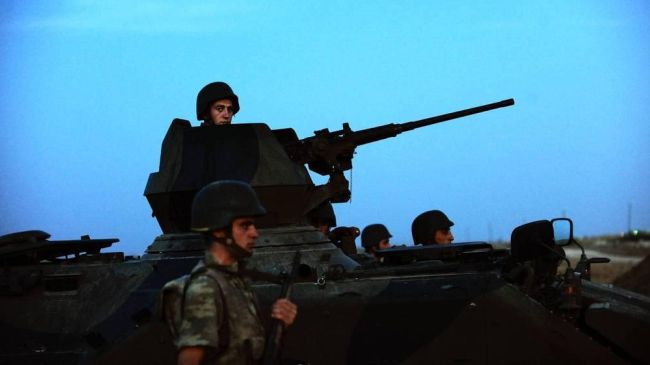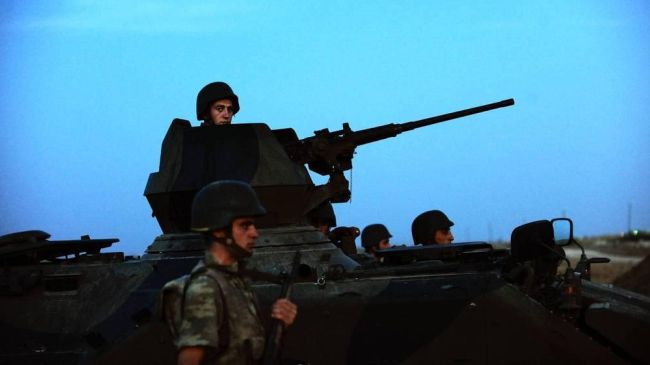 The Turkish military has fired artillery shells into Syria as tension runs high between Ankara and Damascus over recent cross-border attacks.
Turkish state TV says the Friday firing was in retaliation for two shells landed in Turkey from Syria earlier in the day without specifying where the incident occurred.
Nobody has been reportedly injured in the exchange of fire.
Cross-border fire rages on between Turkey and Syria in the recent days as the Syrian army battles foreign terrorists near the Turkish border.
At least five people were killed after a mortar fired from Syria landed in Akcakale on October 3. Since then, Turkey has been firing into Syria, which it says are in response to Syrian raids, and the parliament authorized troops to launch cross-border operations against Syria and strike at Syrian targets for a period of one year if necessary.
On October 5, Turkish Prime Minister said that Turkey was not far from war with Syria due to the cross-border attacks.
"We are not interested in war, but we're not far from it either," Erdogan told a crowd in Istanbul.
"Those who attempt to test Turkey's deterrence, its decisiveness, its capacity; I say here they are making a fatal mistake," he warned.
Tensions have been running high between Syria and Turkey, with Turkey along with Saudi Arabia and Qatar of backing foreign terrorists that has caused the lives of many Syrians, including security and army personnel.