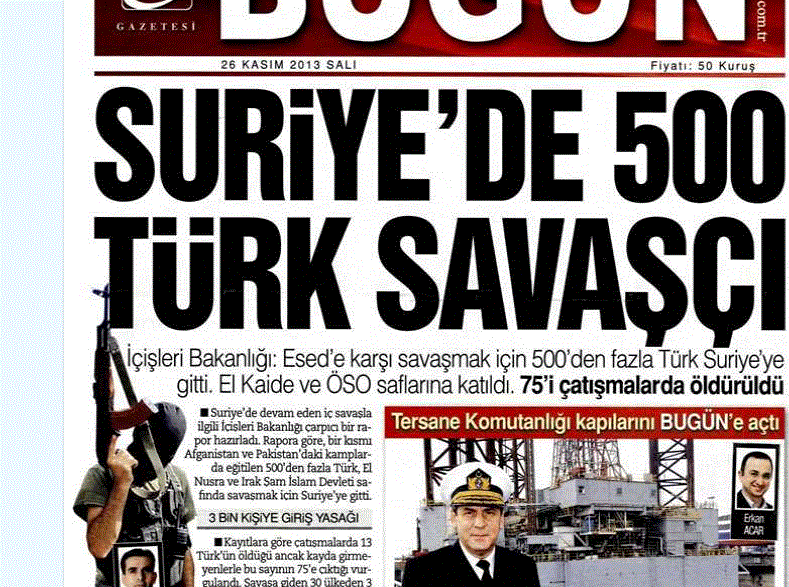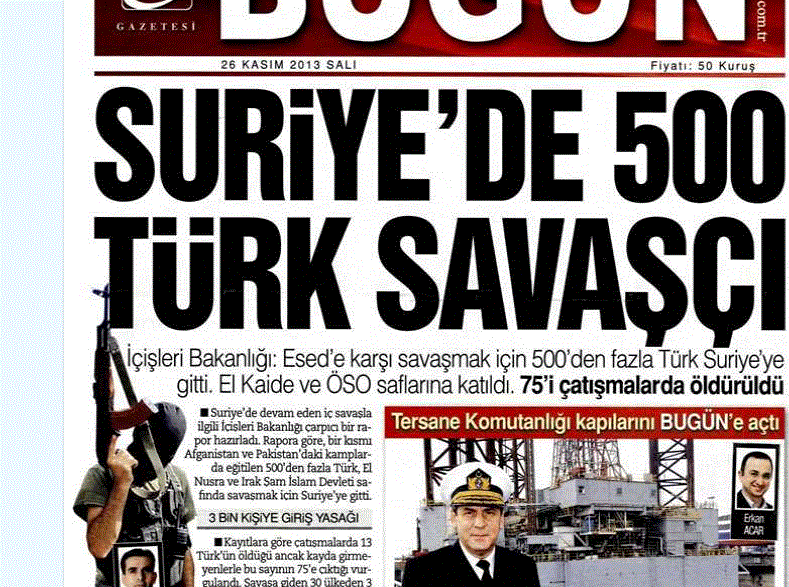 After denying links with Al-Qaeda and FSA terrorists, Turkish Prime Minister Erdogan's words understood to be full of lies and deception. A prominent Turkish Newspaper revealed the small part of the iceberg.
Bugün reported that the war to topple the Assad Regime has been waged by Turkish soldiers who hesitate fighting with the Kurdish groups of PKK.
The newspaper reported that 75 of Turkish terrorists terrorists occupying Syrian territory have been killed.But still many Turks who can be figured by thousands waging the war against Syria nation.
The news reminded the words of Erdogan that his government never had any fighter or gun sent to Syria.