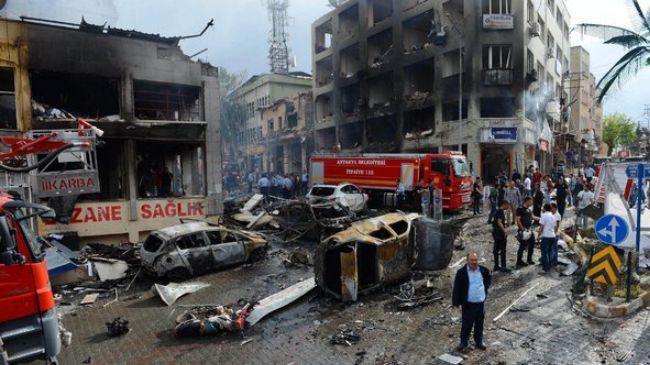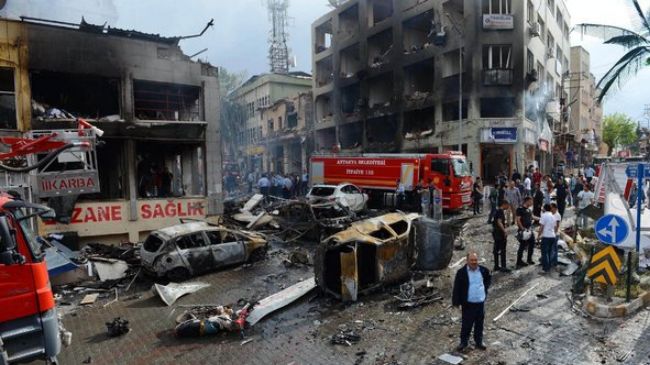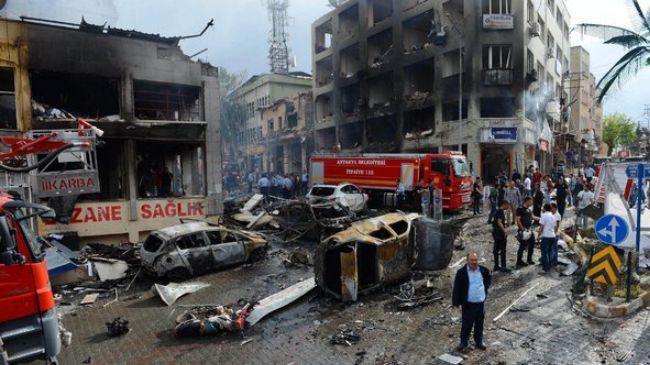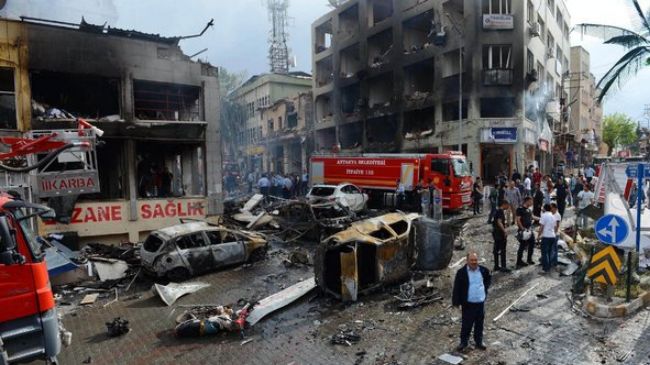 Syria has denied allegations that it was behind two car bombings which killed 46 people in the Turkish border town of Reyhanli.
Syria Information Minister Omran al-Zohbi told a news conference on Sunday that his country "did not commit and would never commit such an act because our values would not allow that."
He blamed Ankara for the Saturday bombings in Reyhanli as well as the ongoing unrest in Syria by facilitating the flow of arms, explosives, vehicles, militants and money across the border into the Arab country.
"It is (Turkish Prime Minister Recep Tayyip) Erdogan who should be asked about this act… He and his party bear direct responsibility," Zohbi said.
The Syrian minister also stated that Turkey has planned the attacks to use them as a pretext to justify foreign intervention in Syria.
"Why this timing? Why these attack, just days before the meeting between Erdogan and (US President Barack) Obama? Does he (Erdogan), whose country is a NATO member, want to incite the United States (into intervening in Syria) by telling him his country has been attacked?" Zohbi said.
He added that the Turkish government has turned its border areas with Syria into centers for international terrorism.
At least 46 people were killed and scores of others injured in two car bomb explosions in Reyhanli, near the Syrian border, on Saturday. No group has claimed the responsibility for the attacks. Turkish authorities say nine people have been arrested in connection with the attacks.
Turkey, which supports militants fighting against the Syrian government, has accused Syria of being behind the attacks.
"No one has the right to make arbitrary accusations. He accuses us first, and then says he will find the proof. That actually means he will fabricate the evidence," Zohbi said, referring to Turkish Interior Minister Muammer Guler.