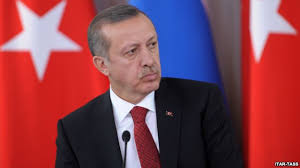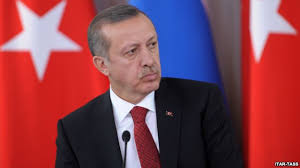 Turkish Prime Minister Tayyip Erdogan said he would not oppose the retrial of hundreds of military officers convicted on coup plot charges, a case that underlined civilian dominance over a once all-powerful army.
Turkey's appeals court in October upheld the convictions of top retired officers for leading a plot to overthrow Erdogan's government a decade ago.
The military last week filed a criminal complaint over the court cases, saying evidence against serving and retired officers had been fabricated.
"There is not a problem for us about retrials as long as the legal basis is established. In terms of regulations, we are ready to do what we can," Erdogan told reporters late on Sunday before leaving on an official visit to Asia.
Erdogan's decision came at the time when his party is facing with a big corruption scandal in which twenty-four people, including the sons of Interior Minister Muammer Guler and Economy Minister Zafer Caglayan, and Suleyman Aslan, the head of state-owned Halkbank, have been formally charged with corruption.
Erdogan has replaced the economy, interior, and environment ministers.
Erdogan denounced the probe as a plot to undermine his government ahead of the local elections in March, adding that the graft allegations against businesspersons and government officials are hindering the economic growth.
On Friday, the Turkish premier said the corruption probe against his government is a "smear campaign" planned by outside forces.
"There are outside powers behind this," Erdogan said in a speech in the northwestern city of Sakarya.
Meanwhile, anti-government protests continued in Istanbul on Sunday demanding Erdogan resign over the corruption scandal.
Turkish media reports indicate that Erdogan's son will probably be the next target of the high-level graft probe.