Turkey
Turkish PM: "We will wipe out Twitter. I don't care what the international community says,"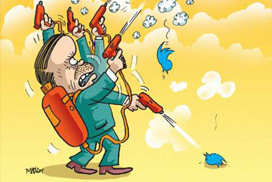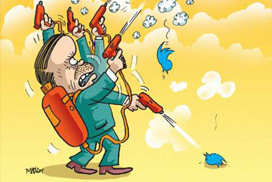 Turkey's combative prime minister warned on Thursday that he would eradicate Twitter after a number of audio recordings anonymously posted on social media purportedly exposed corruption in his inner circle.
"We will wipe out Twitter. I don't care what the international community says," PM Erdogan said in an election rally in the western province of Bursa.
"They will see the Turkish republic's strength," he added.