Turkey
Photo- Turkish police arrested 75, injured hundreds on May Day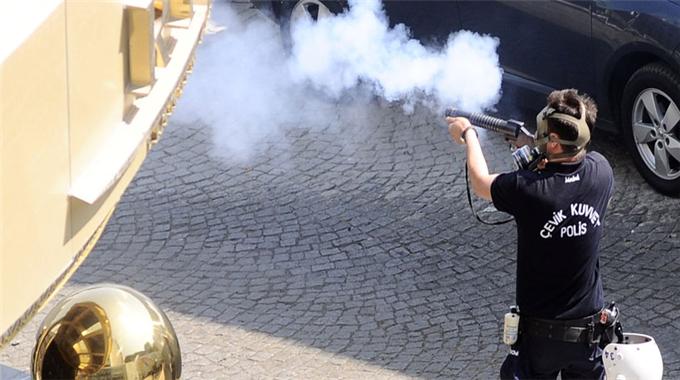 Turkish police attacked demonstrators on Labor Day, and injured hundreds of Turkish citizens and arrested 75 people in Istanbul.
The television network, 'Kanal D, reported during the International Workers' Day ceremony in Istanbul, widespread clashes between police and trade unions have led to the arrests of over 70 and injuring hundreds.
According to the press the leaders of the trade unions have asked during a meeting with "Erdogan" Turkish Prime Minister, three days before, in Turkey, allowing the celebrations of May Day to be held according to tradition in recent decades, in Taksim Square.
Police clashed with demonstrators using tear gas, water cannons, and batons. Istanbul demonstrations had widespread coverage on social media networks.
On May 1 the Labor Day in Turkey was under high security measures. One day before the celebration of May 1 the Government suspended all steamships, subways, trains, public transports activities to prevent people gathering in any regions. Although it would be an ordinary May 1 celebration for the Turkish People, the Government took strict cautions for the Day and canceled any transportations.