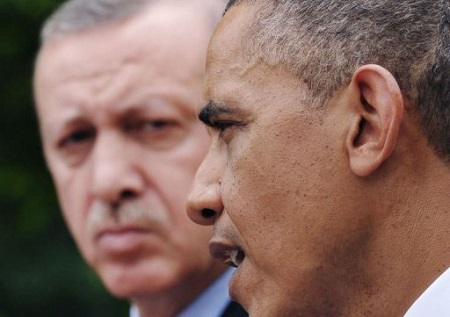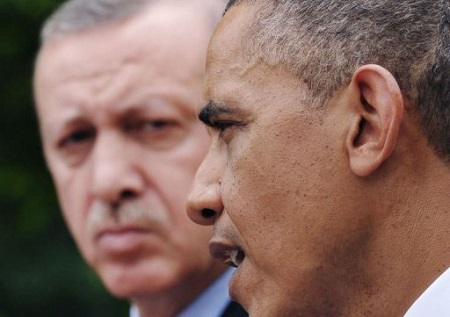 Turkish President Recep Tayyip Erdogan says his country would not agree to any U.S. arms transfers to Kurdish fighters battling so-called ISIL militants in Syria.
Erdogan, ObamaTurkey views the Kurdish fighters as an extension of the PKK, which has waged a 30-year insurgency in Turkey and is designated a "terrorist group".
The state-run Anadolu news agency on Sunday quoted Erdogan as saying the fighters are "equal to the PKK" and that Turkey "would not say 'yes' to such a thing."
Turkey's opposition to arms transfers could hamper the U.S.-led coalitions' efforts to intervene in Syria and further complicate relations between Turkey and the United States.
The United States has said it has engaged in intelligence sharing with Kurdish fighters and officials have not ruled out future arms transfers to the Kurdish fighters.