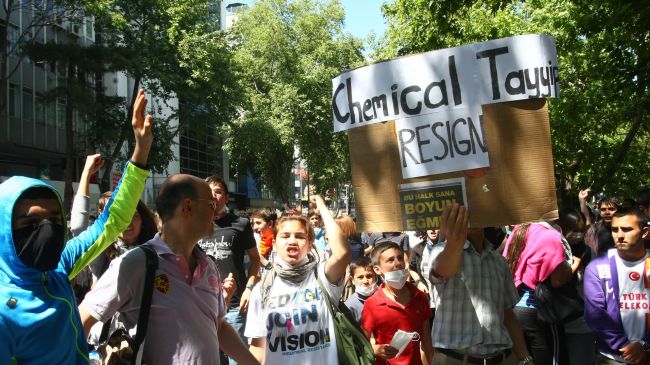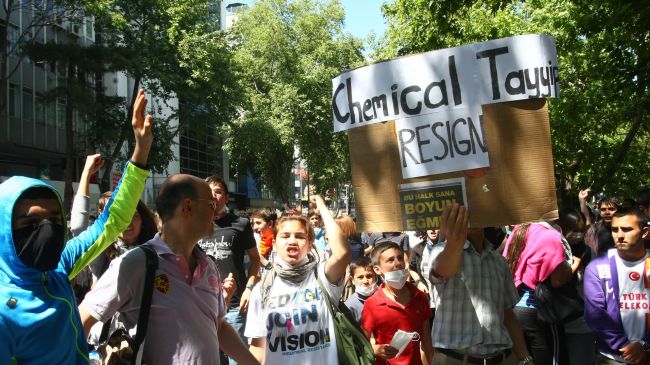 Turkish protesters have held fresh anti-government protests, despite a heavy-handed police crackdown that has so far left four people dead.
Shouting anti-government slogans, thousands of people took to the streets in the capital, Ankara, and the port city of Istanbul to demand the resignation of Prime Minister Recep Tayyip Erdogan.
They also condemned tough police response to protests.
There were no immediate reports of clashes between demonstrators and the riot police. Nearly 1,000 people have been injured and over 2,000 others have been arrested in the past five days.
Hundreds of riot police backed by water cannons were stationed around Ankara's main square near the prime minister's office.
Meanwhile, the Confederation of Public Workers' Unions (KESK), which represents some 240,000 workers, started a two-day strike from Tuesday in support of the protests.
Another bigger union grouping, CISK, which has 420,000 members, said it will also join the strike and protests on Wednesday.
Turkey has been the scene of anti-government protests since Friday after security forces attacked a peaceful four-day sit-in by environmental activists against the demolition of Gezi Park in Istanbul's Taksim Square.
Turkey's Deputy PM Bulent Arinc has apologized to protesters injured in the demonstrations, saying the protests were "just and legitimate." He also said the government has learnt its lesson from the protests.
"The use of excessive force shown against the people who initially started this protest with the motive of protecting the environment was wrong. And it was unfair. So I apologize to those citizens," Arinc said at a news conference in Ankara.
Environmental activists, however, said his speech lacked any answers about what will now happen to the park.