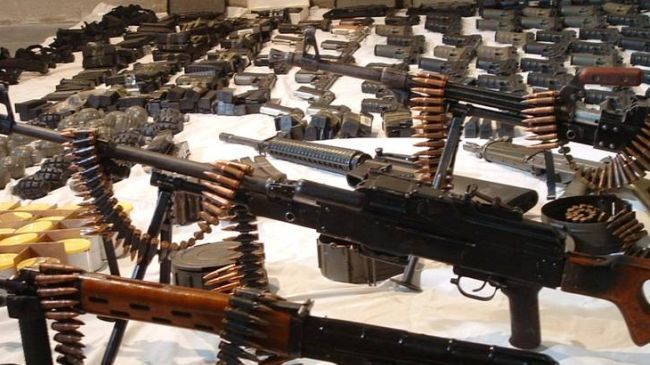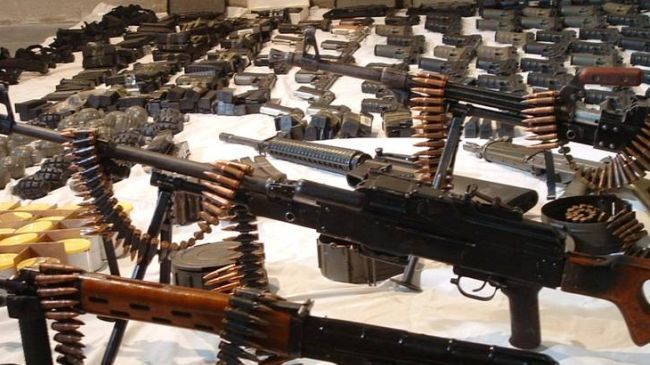 Turkish officials say the country's security forces have seized a huge firearms cache near the border with Syria.
The officials said the weapons were found in a warehouse in a village on the edge of the Turkish town of Akcakale, Reuters reported on Friday.
The cache — destined for Syria — included more than 5,000 shotguns and rifles, starting pistols, gunstocks and 10,000 cartridges
The 35-year-old depot owner has reportedly been detained.
A report by The Associated Press on Thursday said the Middle East countries supporting militant groups in Syria have dramatically stepped up weapons supplies to the militants who are fighting against the government of President Bashar al-Assad.
The report cited an unnamed senior Arab official as saying that a carefully prepared covert operation involving Saudi Arabia, Jordan, Turkey, and Qatar was arming the militants.
The Arab official, whose government was participating in the operation, also stated that the number of arms airlifts to the militants had doubled over the past weeks, as the countries, in coordination with the US, are moving forward with a "master plan" to seize Damascus.
Saudi Arabia and Qatar provide the funding for the weapons, while Turkey and Jordan provide land channels for the shipments, the report said, adding that Jordan has denied any involvement.
Sweden-based arms trafficking expert Hugh Griffiths said the militants have received some 3,500 tons of military equipment since early 2012. He also pointed to at least 160 airlifts of weapon deliveries from Saudi Arabia, Qatar, and Jordan.
Syria has been experiencing unrest since March 2011. Many people, including large numbers of Syrian army and security personnel, have been killed in the violence.
The Syrian government says that the chaos is being orchestrated from outside the country, and there are reports that a very large number of the militants are foreign nationals.