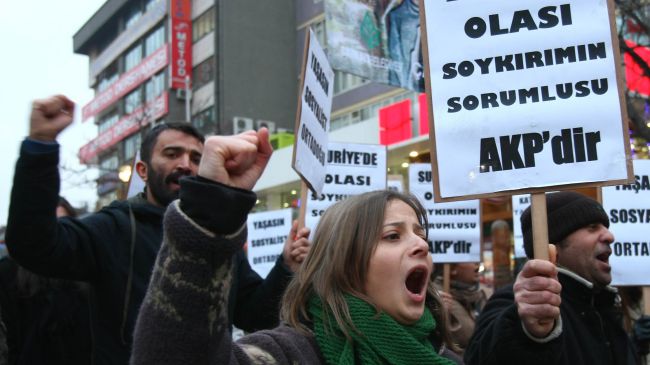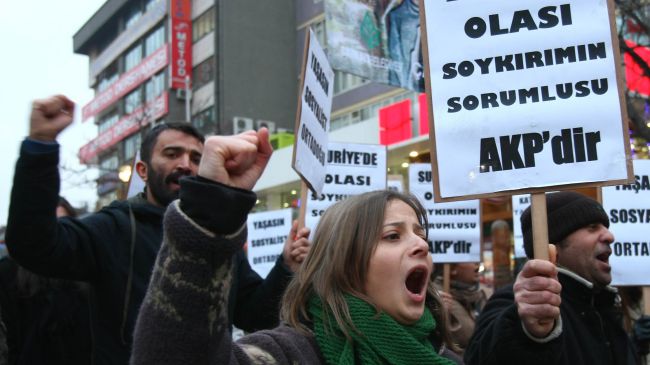 Thousands of Turkish people have taken to the streets in Ankara and Antakya to protest against their government's interference in Syria, Press TV reports.
On Saturday, protesters in Antakya condemned the government of Prime Minister Recep Tayyip Erdogan's policies regarding Damascus.
Demonstrators in the capital Ankara also shouted anti-government slogans and held placards holding Erdogan's ruling Justice and Development Party (AKP) responsible for a possible genocide in Syria.
Turkey is among the countries that support militants inside Syria. Ankara provides military training for anti-Damascus militants along its borders with Syria.
The unrest in Syria began in March 2011.
The Syrian government of Bashar al-Assad says that the chaos is being orchestrated from outside the country, and there are reports that a very large number of the militants are foreign nationals.
Militant groups, supported by certain Western states and their regional allies, such as Qatar, Saudi Arabia and Turkey have been trying to topple the Syrian government for over 20 months.