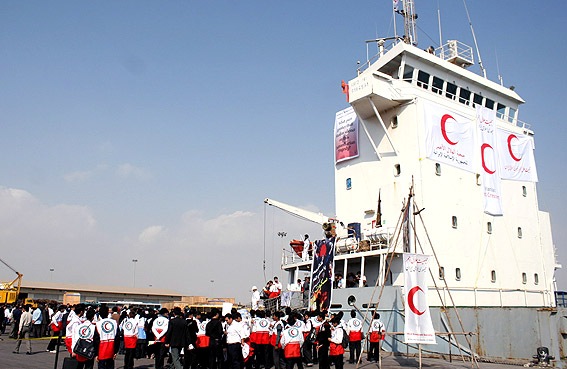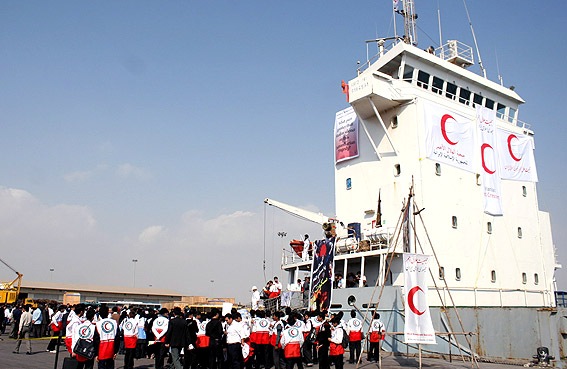 Twenty journalists are to accompany an Iran's aid ship which is going to be sent to Gaza Strip, said Head of Iranian Red Crescent Society's Youth Organization Mohammad Javad Jafarian.
Saying that Iran has postponed sending the aid ship due to lack of coordination in the world and change of the goods, Jafarian added, "twenty Iranian and foreign journalists are going to accompany the ship to show Iran's goodwill of sending food stuff and medicine to Gaza Strip."
Referring to "Iran Shahed" ship which sent food stuff and medicine to Gaza two years ago, the Iranian official said, "sending ships carrying humanitarian aid to Gaza will continue in spite of some countries' politically-motivated measures."
"The Iranian ship is humanitarian, in line with navigation international protocols, carries no weapon and it obeys navigation rules, so no military ship has the right to enter the Iranian ship illegally because any aggression is violation of navigation transparent rules," he told ISNA.
He noted that based on international customs' official bill of landing the Iranian ship is authorized to move in high seas.
He added, "twenty aid workers of Iran's Red Crescent will accompany the ship which."
Saying that the US has called for Egyptian officials not to allow the Iranian ship's entrance to Suez Channel, Jafarian added, "we hope that this does not happen following the coordination we have made with Egypt's Red Crescent's officials."